Happy Hallowe'en! It's truly the best holiday of all and should be deemed a statutory day off to celebrate. We hope you get to enjoy some treats, tricks and best of all; dressing up this weekend.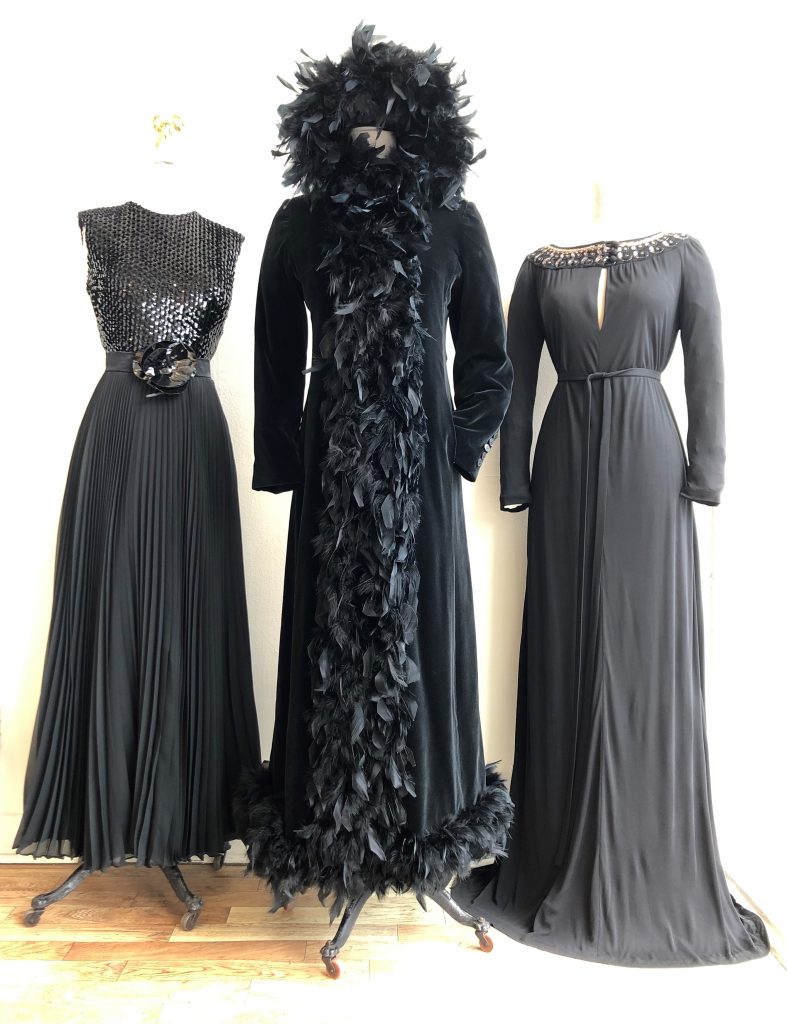 L~1970's sequin & pleated gown, size 4.
C~1970's velvet hooded coat with feather trim, size S.
R~ Ted Lapidus 1970's hand beaded jersey gown, size S-M.