It's time to get cozy in caramel. Can you guess which one of these sweet looks is vintage from the 1970's? If you think it's that Fendi on the left, then you are correct. It's so gorgeous and swingy on! A real classic that is super warm and chic as hell. Her matching friends aren't too bad either, more details below.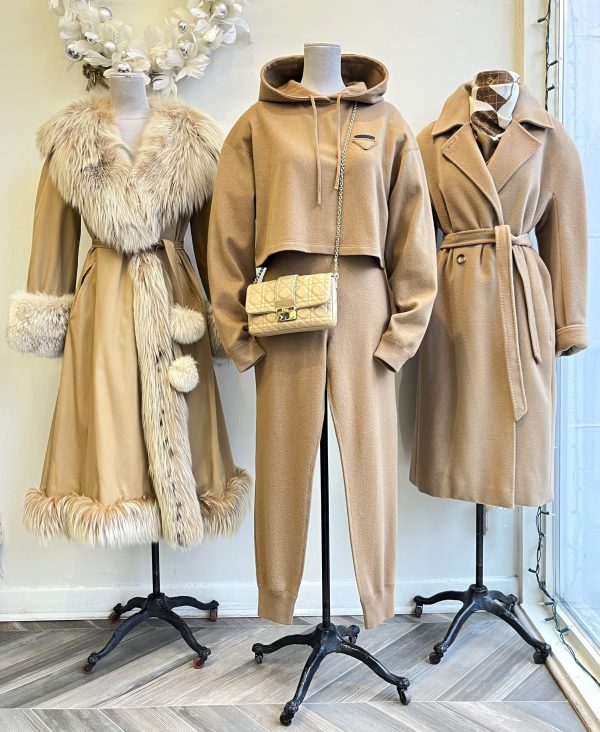 L~Fendi 1970's wool belted coat with fox fur trim, size M, $3,495.
C~Prada wool/cashmere cropped hoodie, size S-M, $1,095. Prada wool/cashmere pants, size S, $795 (new with tags). Dior Promenade Cannage leather crossbody, $1,595.
R~Max Mara camel wool belted coat, size L, now on sale-$1,695. Chanel 1990's silk purse print scarf, $549.