Cancel your optometrist appointment as the spots you're seeing below are very real. Some would call it a classic but leopard can be a love it or leave it kind of print. Obvi we are team love it, MEOOOWWW.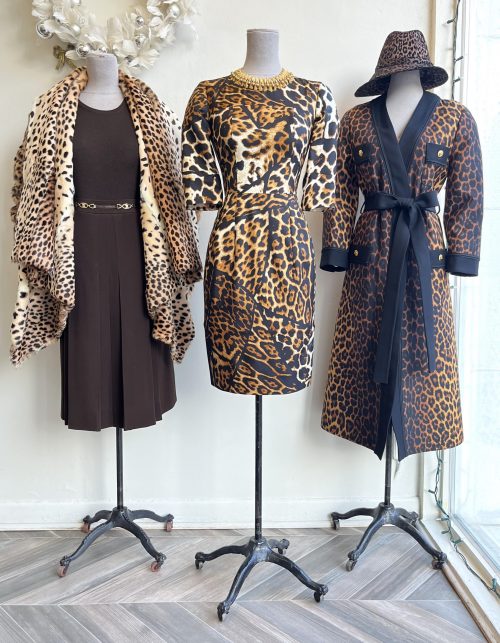 L~McQueen (2010) leopard stenciled goat fur jacket, size S-M, $8,995. Celine 1970's wool skirt, size 4, $449. Prada cashmere and silk tank top (comes with matching cardigan), size S-M, $849.
C~YSL silk dress, size 2, $995. 1960's tassel necklace, $675.
R~Gucci wool belted coat, size M, $2,295. Philip Treacy fedora, size M, $495