Our cream of mushroom window is a whole can of mmm mmm designer goodness! Front and centre is our 1970's hand beaded pearl HALSTON dress which is absolutely exquisite and would make an amazing bridal look. The McQueen on the left is taking it back to the Victorian era, with a sexy twist. Our right Judy is mixing it up with an Alaïa dress paired with a very sweet Chanel cardigan. More details below.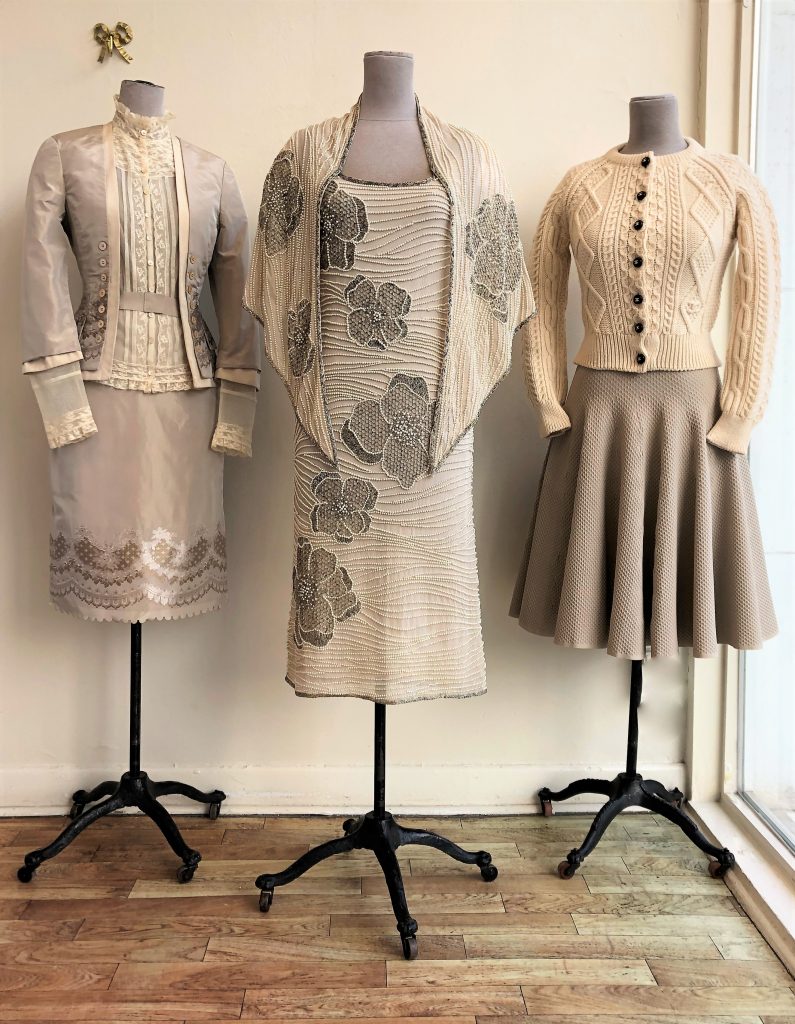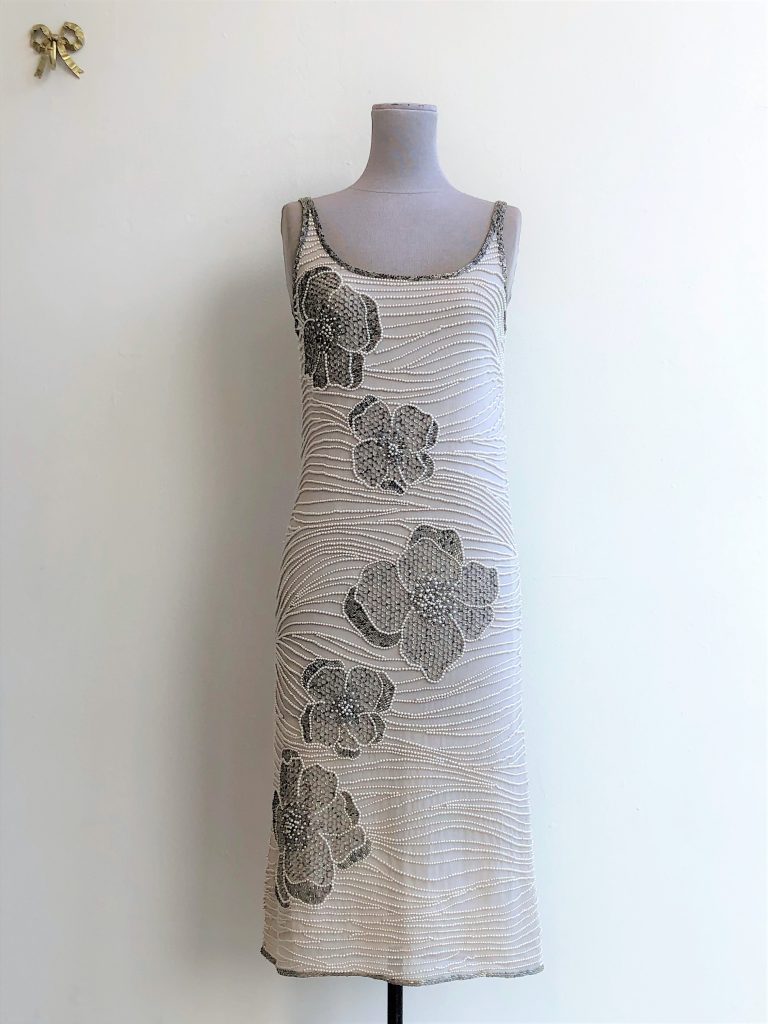 L~McQueen Victorian look, 2 pc silk set. Jacket size 4, skirt size 0-2.
C~Halston 1970's hand beaded pearl silk slip dress and wrap, size 2-4.
R~Chanel 1996 wool cable knit cardigan, size XS-S. Alaïa flared skirt dress, size S-M.