Canary yellow flew into our window and has perched all pretty like. For you birds that are in need of an outfit for an upcoming occasion, we got you! Just contact us with your size/measurements + wish list and we'll get right back to you with some looks from our vast inventory. If you are migrating more towards designer accessories right now then you really should check out our instagram as we post new goodies there daily.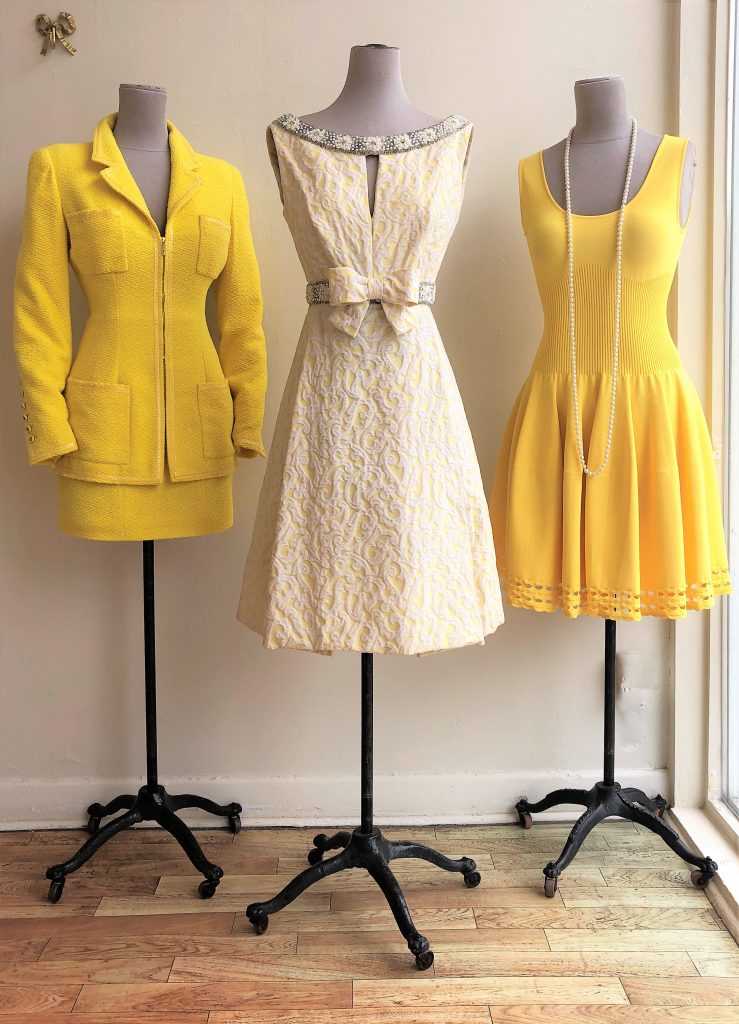 L~Chanel 1995 bouclé 2 pc skirt suit, size 4-6.
C~1960's handbeaded brocade dress, size 6.
R~McQueen stretch dress, size M. Vintage glass pearl necklace.