On display
The best holiday of them all, Halloween, is upon us! If looks could kill, we think these sharp outfits would slay and leave a trail of gory death behind them. Why not come see these killers and all the other treats we've got in store for you at 180 Avenue Rd this weekend?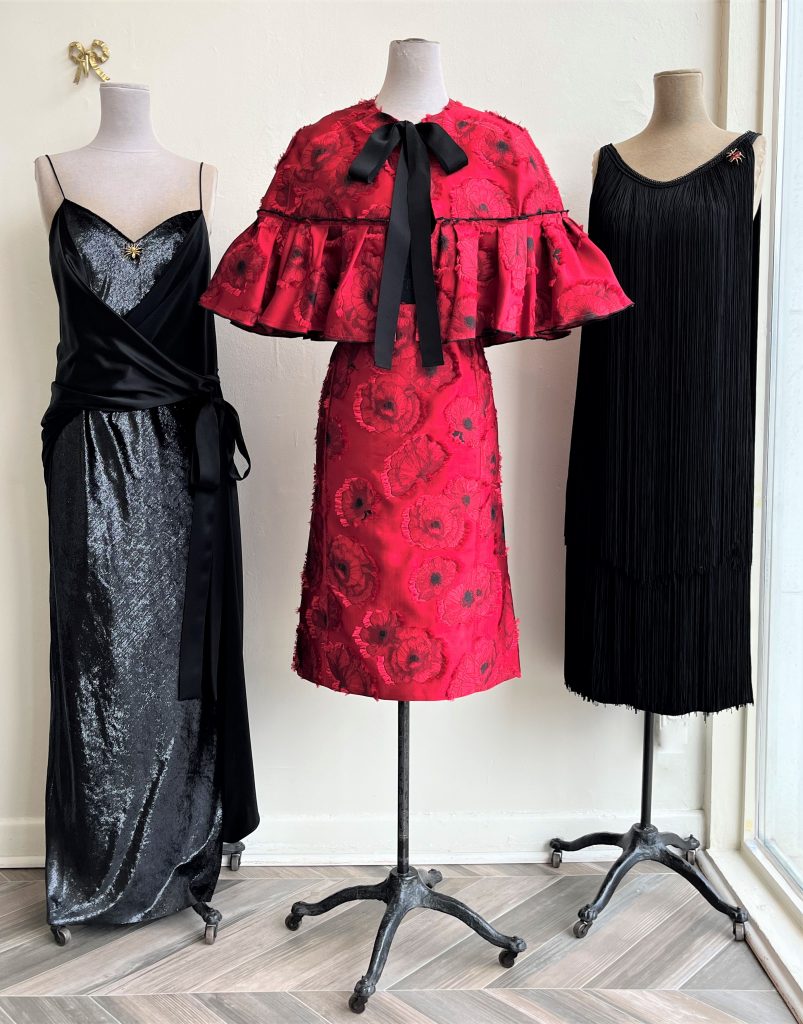 L~ UNTTLD black gown, size 6. Vintage spider brooch.
C~ Oscar de la Renta capelet and skirt, size 10. Chanel logo tank top, size S.
R~1970's fringe dress, size 8-10. 1940's spider brooch.