April showers have brought you May flowers & maybe even some ghost petals as per that incredible Zimmermann gown below. It's corseting beautifully wraps it's way around the entire torso and hidden within the full skirt are POCKETS! So if you're in the mood to imitate mother nature this spring then get your bloom on here, at 180 Avenue Rd.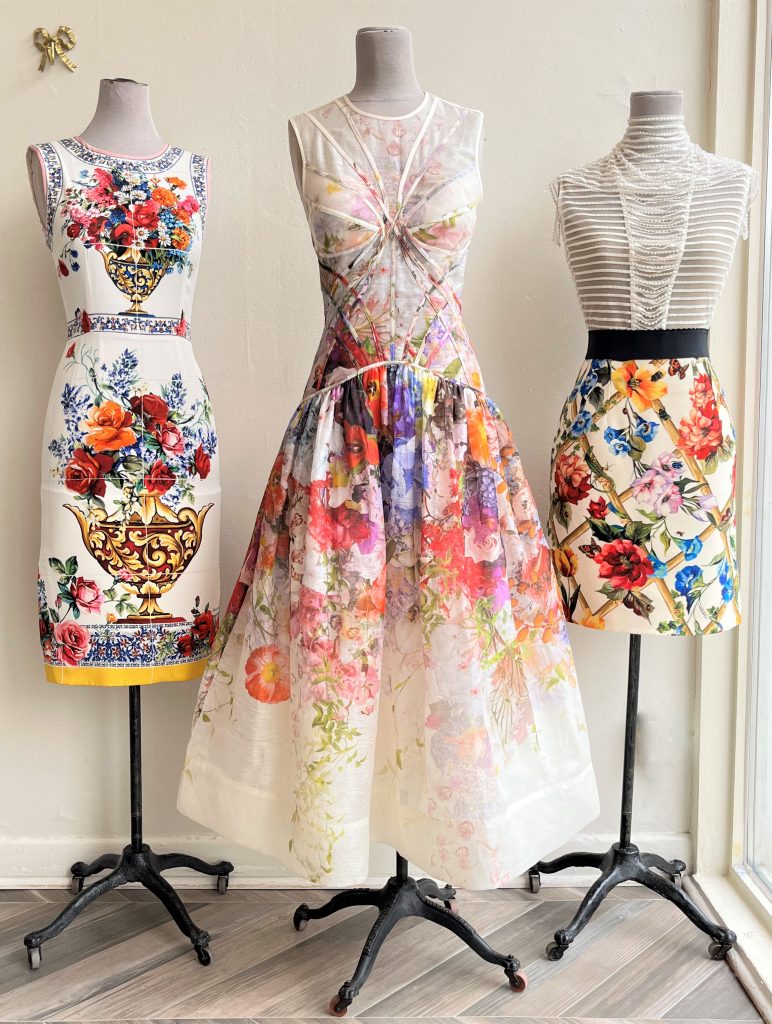 L~Dolce & Gabbana Vaso Fiori Majolica dress, size 0-2, $1495. New with tags.
C~Zimmermann corseted organza gown, size 4-6, $1795.
R~Chanel 2001 pearl beaded tulle top with removable collar, size 8, $995. Dolce & Gabbana Trellis print skirt, size 4, $595.