Ok so we've gone buck wild with prints and embellishments this week, because why not? More IS more sometimes. Do you think it's possible that the skirt on the left is missing something? 😉 It's details have details and it's beyond overkill but that's the point. It's definitely Marie Antoinette approved!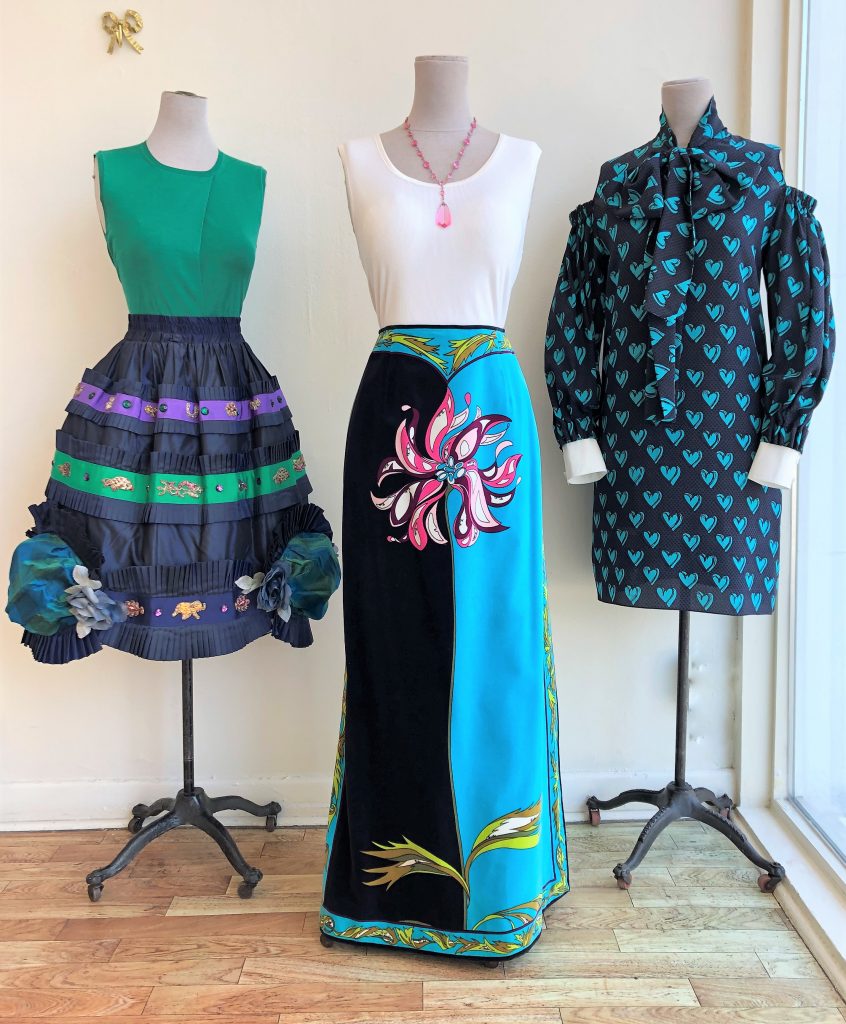 L~ A la La Croix 1980's skirt, size M. Stella McCartney knit top, size S-M.
C~Pucci 1970's velvet flower skirt, size 4-6. Deco crystal necklace.
R~Fendi cold shoulder silk heart dress, size M.