Thursday, August 19th, 2021
A big thank-you to everyone who came out for our anniversary sale this past weekend. We had SO much fun seeing and chatting with you all!😺
Now we're bringing the drama to the window with these draped beauties. An excess of fabric placed strategically can be very flattering and elegant, don't you think? Float in to your next event wearing one of these luxe designer frocks.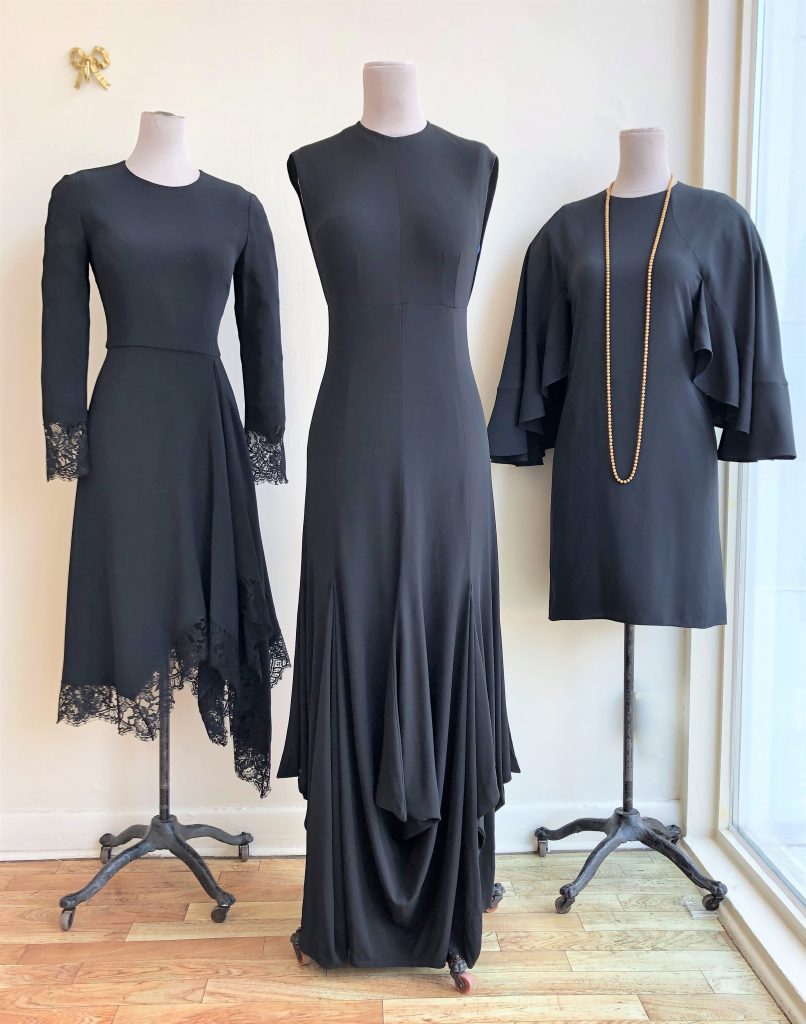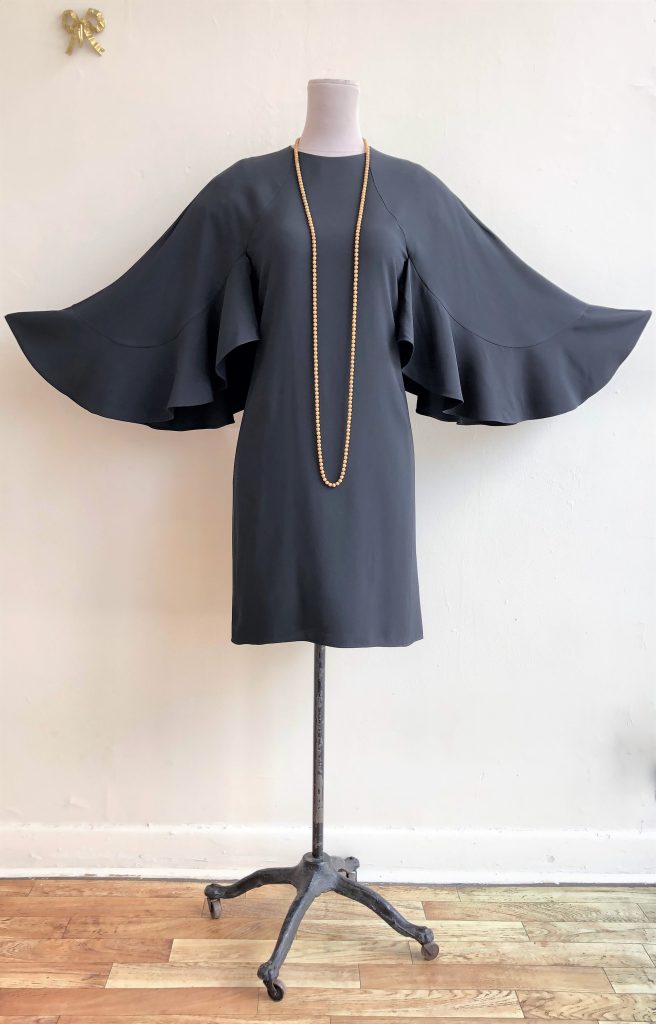 L~Givenchy lace trimmed dress, size 6.
C~Chanel 2000 black jersey gown with royal blue silk slip, size 8.
R~Chloe angel sleeve cocktail dress, size 8-10. 1940's brass ball rope necklace.