Rich 24k gold mingles with stark black to elevate you into holiday mode. As the days get shorter, we understand your need to turn up the sparkle dial. We've got lots of glittery dresses, tops and jewels in shop that'll make you magpies swoon. Let us help you shine bright this season.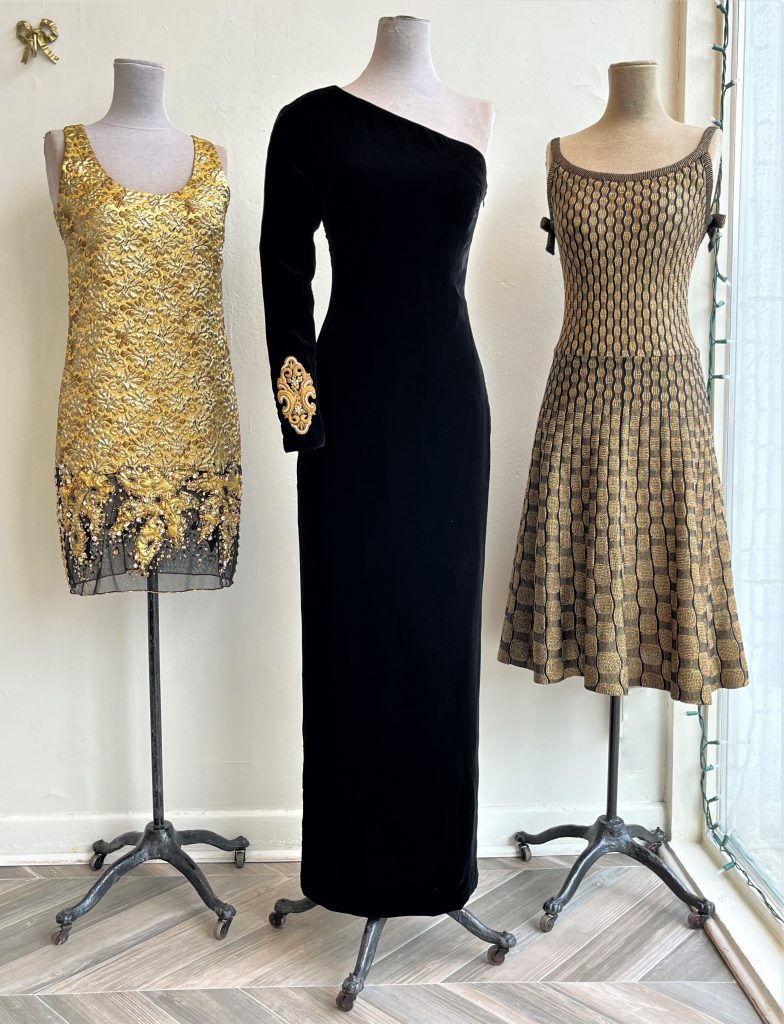 L~Prada brocade dress with hand beaded hem, size S.
C~Ralph Lauren (purple label) velvet dress with goldwork applique, size 2.
R~1960's knit dress with bows on back, size 4-6.