4-course meal
We know we may sound a little wacky when we tell you how fashion is our food. But you have to admit, it does have all the similarities. The  colour, texture, feel and overall aesthetic gets those ocular taste buds a salivating. So it will come as no surprise to you when we serve up this post as a meal. First off,we will be serving some black caviar spread. Then we will move on to the colourful salad. Our main this evening will a be rich, classic & robust dish. And to finish off, our desert is a scrumptious pistachio ice cream.  Oh, here comes the waiters now….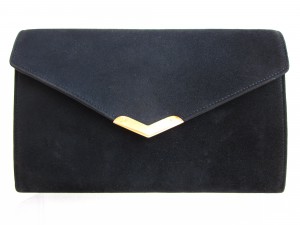 Hermes 1950's black antelope suede envelope clutch. Measures 8″x1″x5″.Sold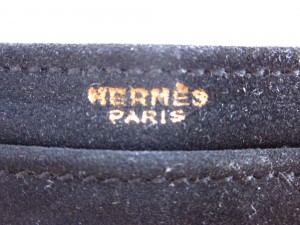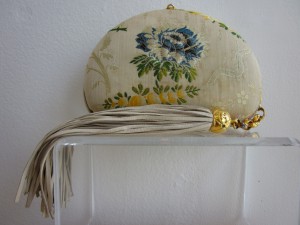 Chanel early 1990's cream silk brocade egg clutch with tassel handle. Measures 6.5″x2″x5″.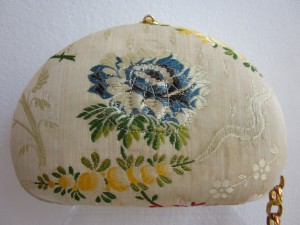 Chanel black lambskin classic jumbo maxi purse with gold hardware, early 1990's. Measures 13″x4″x8″. Sold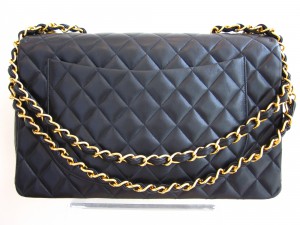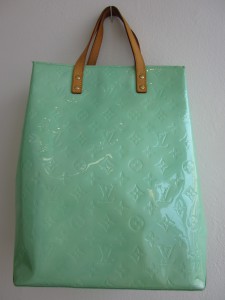 Louis Vuitton pistachio vernis Reade MM. (As presented) Measures 10″x4″x13″.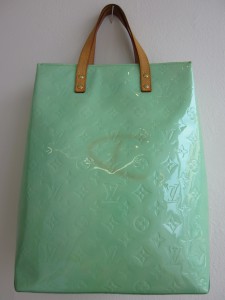 Please feel free to contact us for more details.Sold