Prada Cashgora is the name of the game this week here at The Meow Meow. All three of these beauties are either new, new with tags and/or current season. Why, oh why, would you ever pay retail again?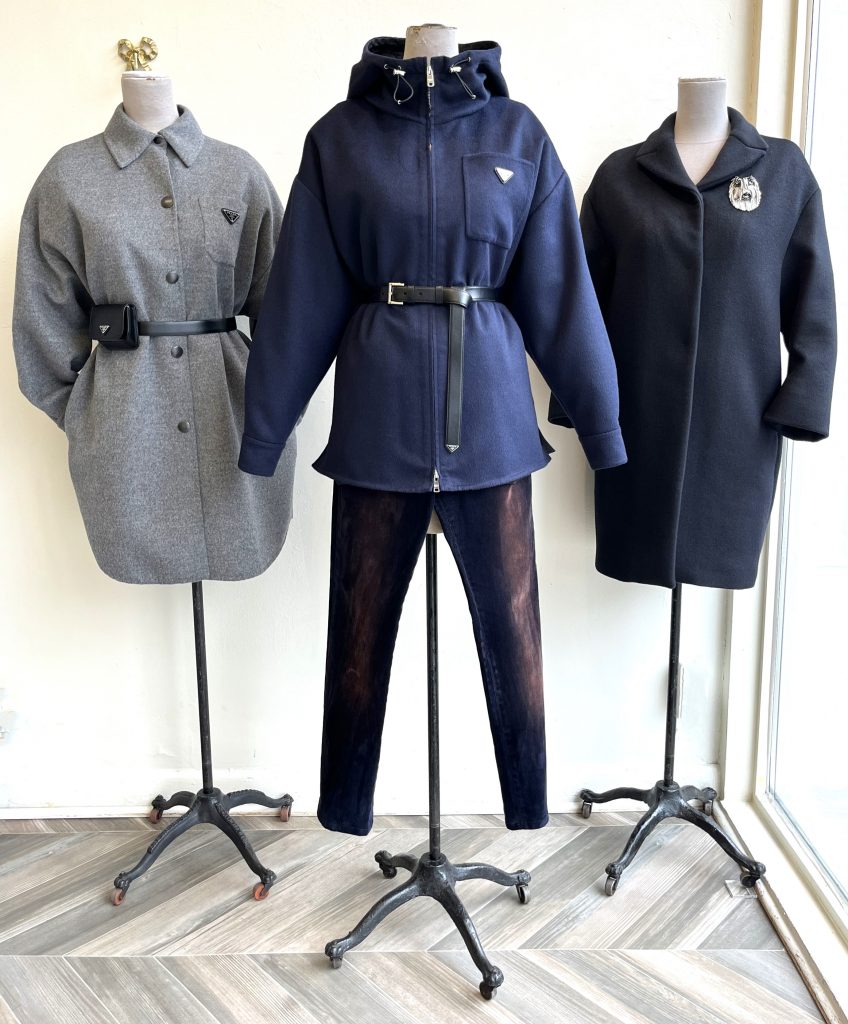 L~Prada (current season) grey Cashgora oversized jacket, $2,995, size S-L. Prada leather mini pouch belt, $995, size S.
C~Prada (new) navy Cashgora hooded jacket with belt, $5,995, size S. Chanel navy velour jeans, $695, size 8.
R~Prada (new with tags), black Cashgora coat, $995, size S-M. 1960's crystal and chain terrier brooch, $275.