Brace yourself for some suspense
How exciting, we have some 1990's Chanel goodies for you all today! A double dosage of CC's to cure all that ails you. Just apply externally and *poof* you are a whole new stylish being. Please contact us for more details.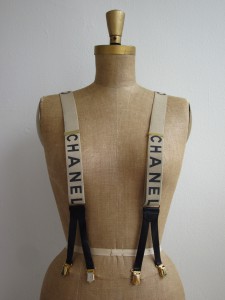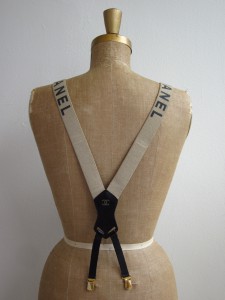 Chanel 1990's taupe and black suspenders.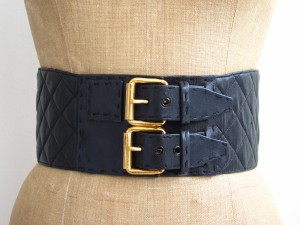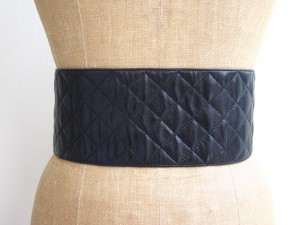 Chanel 1990's black lambskin leather quilted corset belt. Missing charm, priced accordingly. Measures 34″ x 4″.Sold