If you believe in heaven then it must be missing 3 angels as they've floated into our window here at the Meow Meow. These sweet angelic looks can do no wrong inhabiting your wardrobe.
Since you all have been such saints to us over the years we've decided to have our largest SALE, ever! On Saturday August 12th from 10-5 we're marking down our sale room items by ANOTHER 50%!!! That's right, 50% off of the lowest tag price. We need to make room for all of the fall fabulousness coming in. So mark your calendar, tell everyone and we'll see you soon.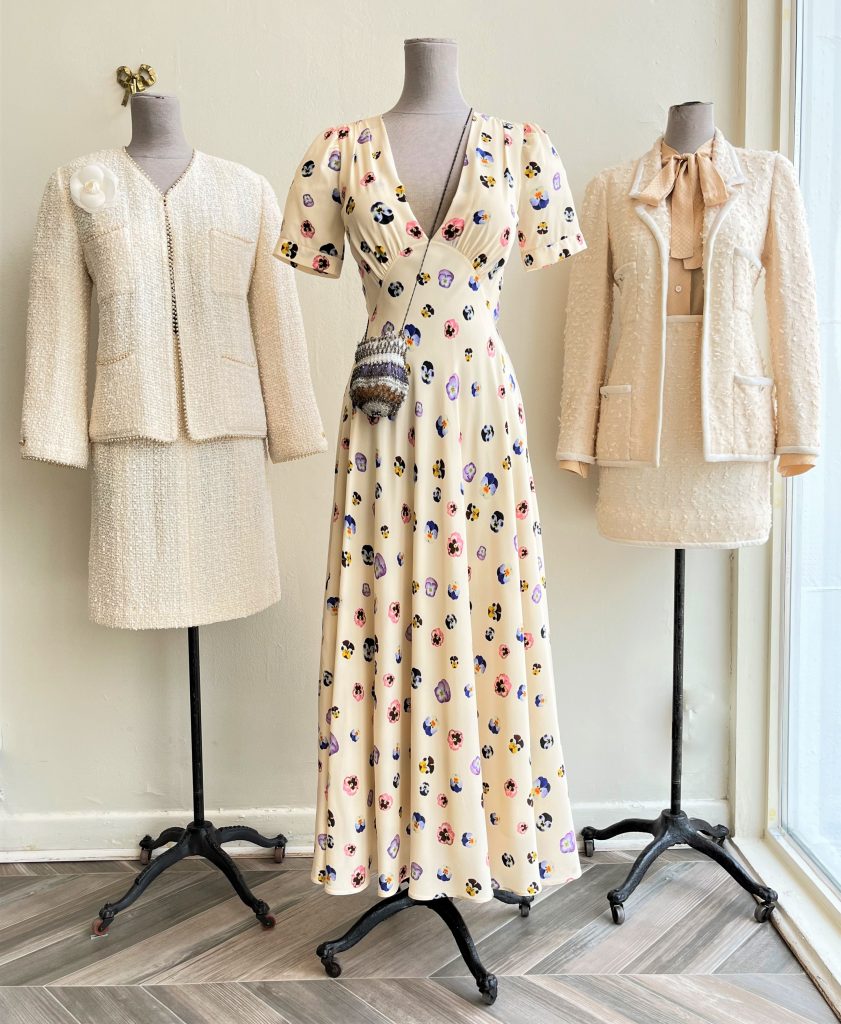 L~Chanel 1999 cream suit with pearls, size 8-10, $3,495. Chanel silk camellia brooch, $395.
C~Christopher Kane silk pansy print dress, size 4-6, $1,295. Hand beaded crystal crossbody, $195.
R~Chanel 1996 tweed skirt suit with logo buttons. The skirt is a size 0 and the jacket a size 0-4, $3,495. Chanel 1980's logo silk pussy bow blouse, size S, $695.