Friday, September 30th, 2022
We're kicking off the month October with some mesmerizing magenta. This stunningly saturated hue contrasts well with black for an edgy look, don't you think? It's time to rock and roll into fall and we're not mad about it at all.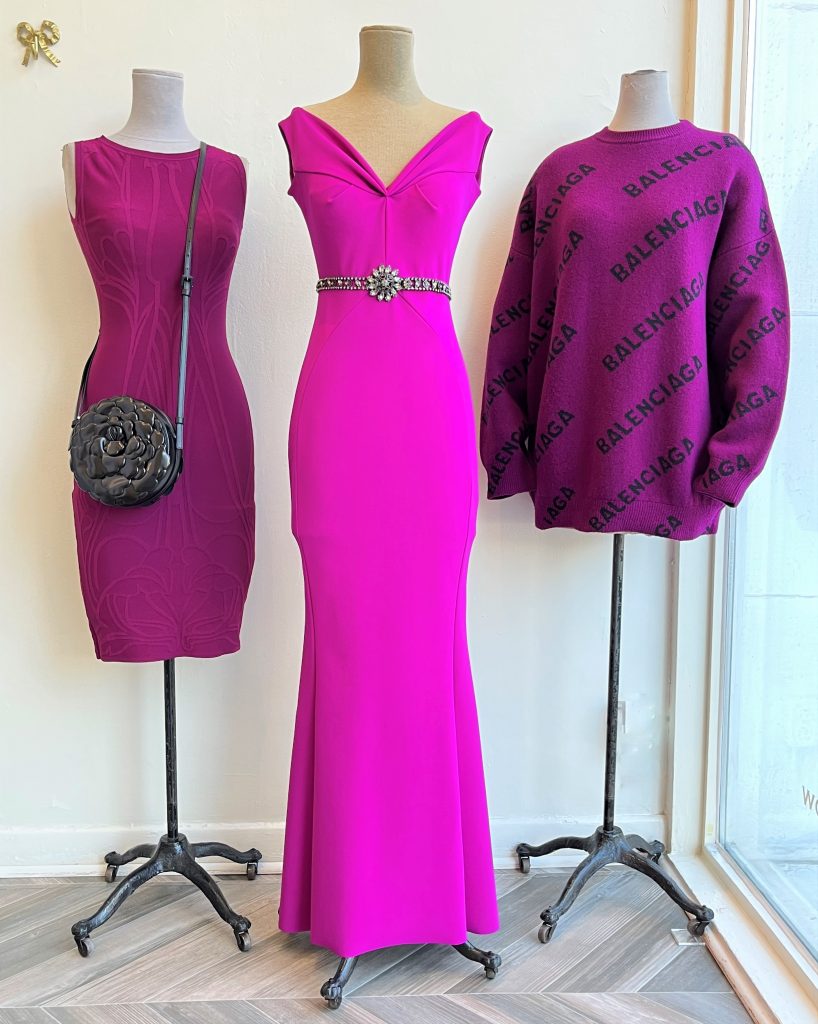 L-Gucci knit dress, size S. Valentino Rose leather bag, new with tags.
C~Greta Constantine stretch gown, size S. 1960's crystal belt, size S-M.
R~Balenciaga unisex knit logo wool sweater, size S (oversized!).