We're getting somewhat punchy with these prints but yet simmered down because of their neutral shades of grey/black. So for those wanting to be a little more daring without going full buck wild then perhaps you should consider one of these options.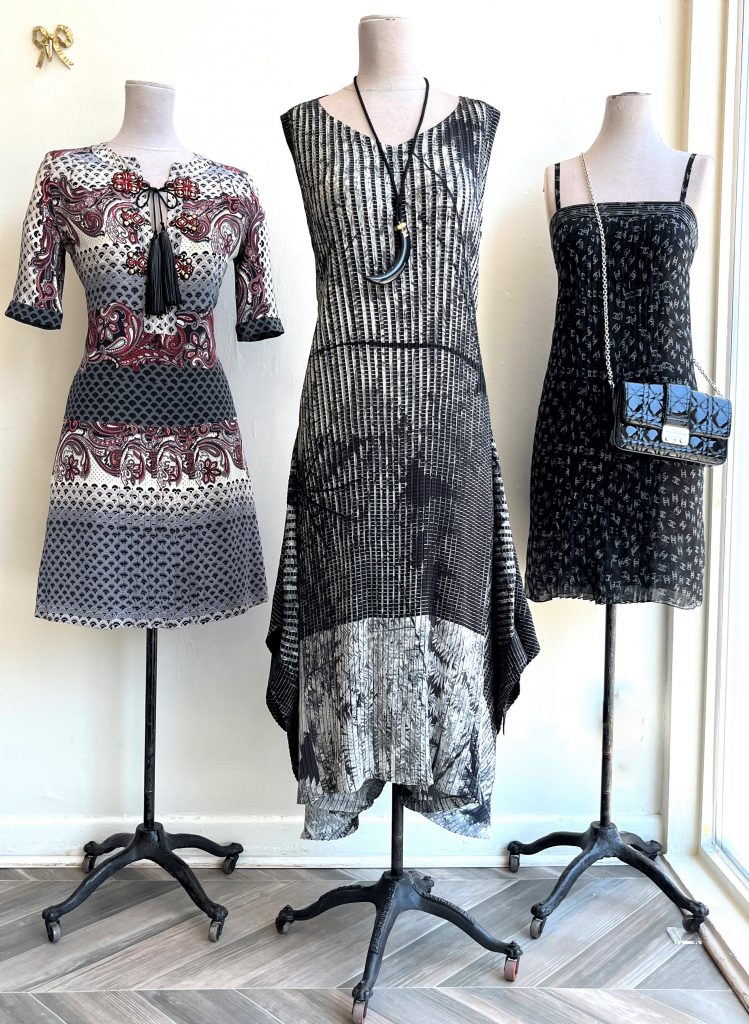 L~Gucci silk dress with leather tassels, size 8-10, $1,295.
C~Issey Miyake pleated gown, size M-XL, $1,295. LV horn necklace, $795.
R~Chanel silk chiffon logo dress, XS, $2,495. Dior Promenade black patent crossbody, $1,595.