Friday, February 19th, 2021
Take a highlighter to your wardrobe with one of these neon looks. They're guaranteed to jolt you into your happy place, no caffeine required. All with great labels attached, see below.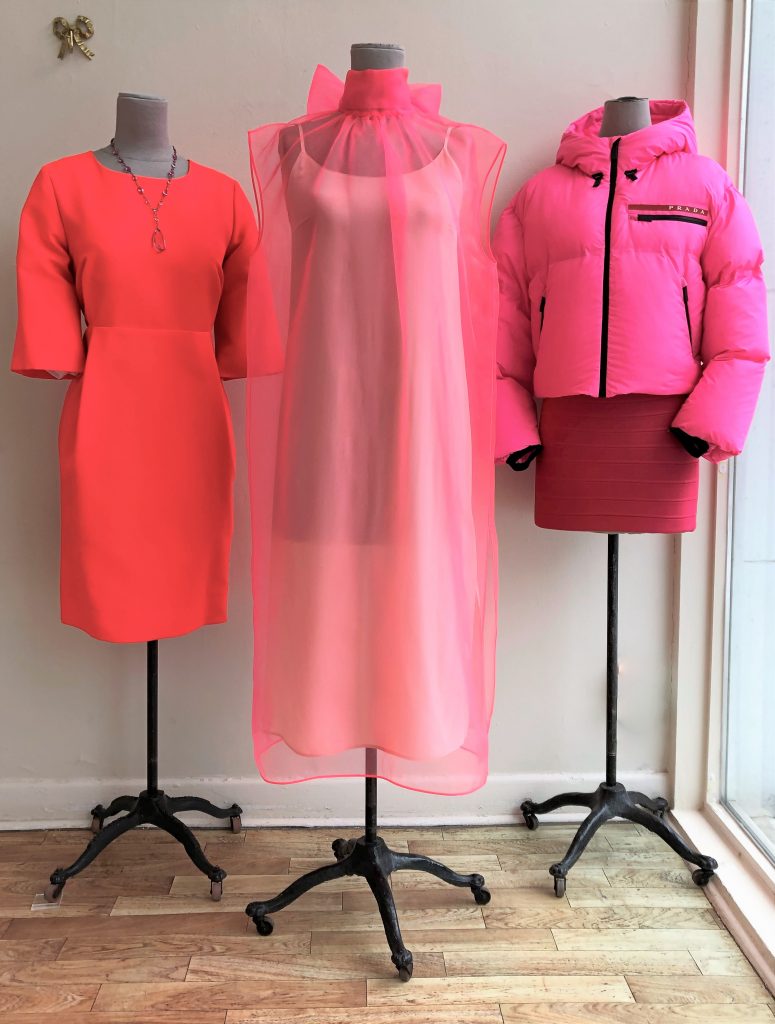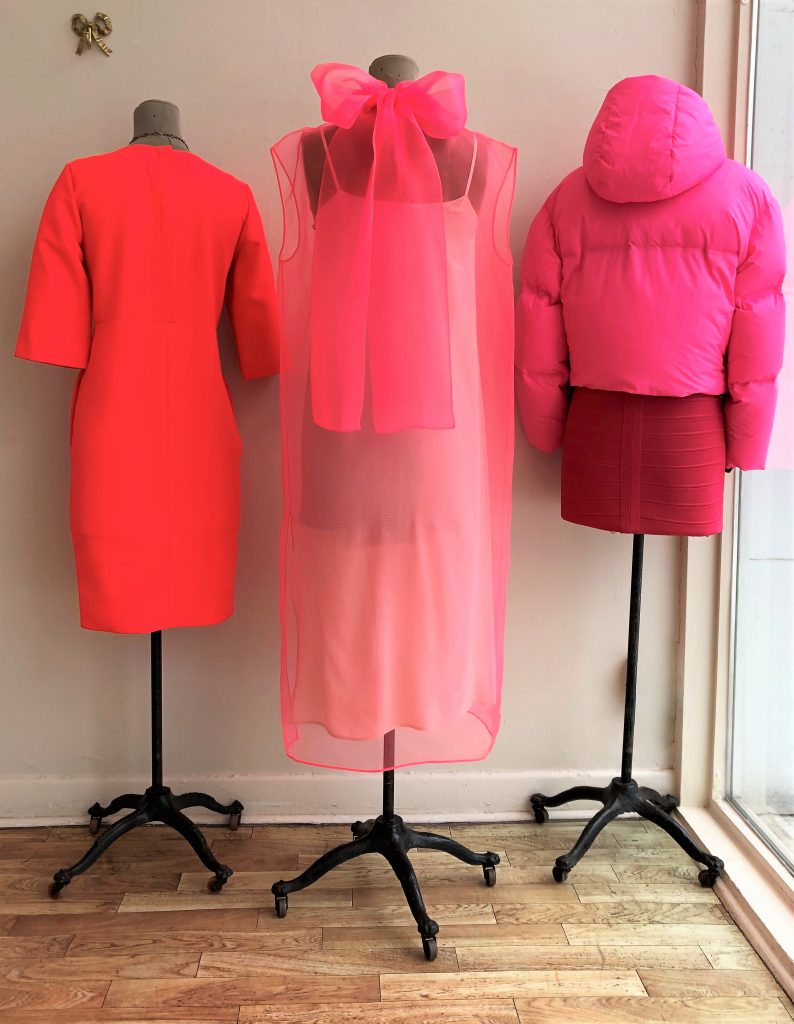 L~Marni dress, size 8. Art Deco crystal necklace.
C~ Prada 2 pc sheer dress, size 0-4.
R~Prada, current season, puffer jacket. Size XS-S. Herve Leger bandage dress, size XS.