So many great coats are living with us right now that we thought we should showcase some of them for you. This trio is all designer but we also have many fab vintage ones in store as well. One can never really have too many coats living in Canada!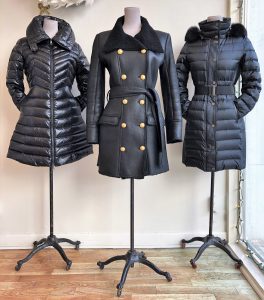 L~Moncler down-filled "Faucon" coat, brand new. Size XS.Sold
C~Balmain shearling coat, size S sold.
R~Burberry down-filled coat with detachable hood, size M.