Some really beautiful vintage dresses flounced their way into the shop this week. Everyone who lays their eyes upon that centre dress is magnetized to it instantly. She doesn't have a label but is definitely a prominent designer! If she could only talk…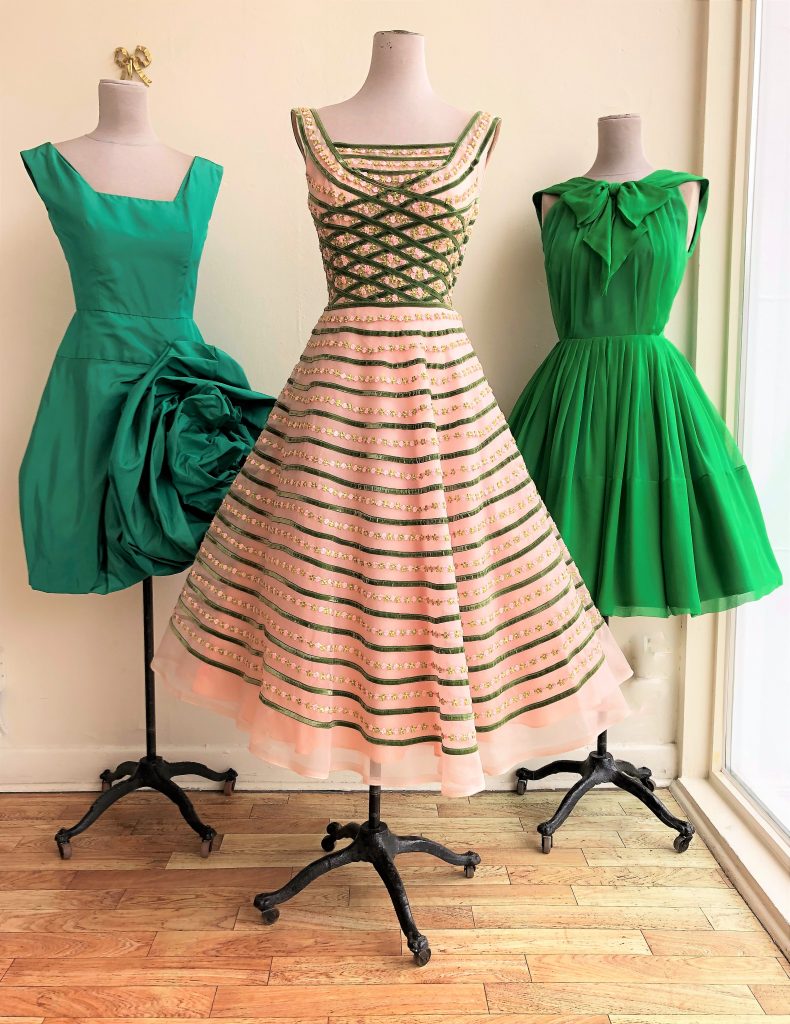 L~Oscar de la Renta silk taffeta rose dress, size 4-6.
C~1950's pink cotton organza dress with ribbon details, size 0-2.
R~Rappi 1950's silk chiffon kitten bow dress, size 4. Crinoline sold separately.