Thursday, October 21st, 2021
We are clearly on a coat kick lately…. As self admitting coat addicts here at The Meow Meow, we want you to know that you really can't have too many. It's ok to have this problem as we live in a cold country and there is always the right coat to suit your mood. So indulge yourself and be snuggly warm this coming winter as we all deserve some softness in our lives.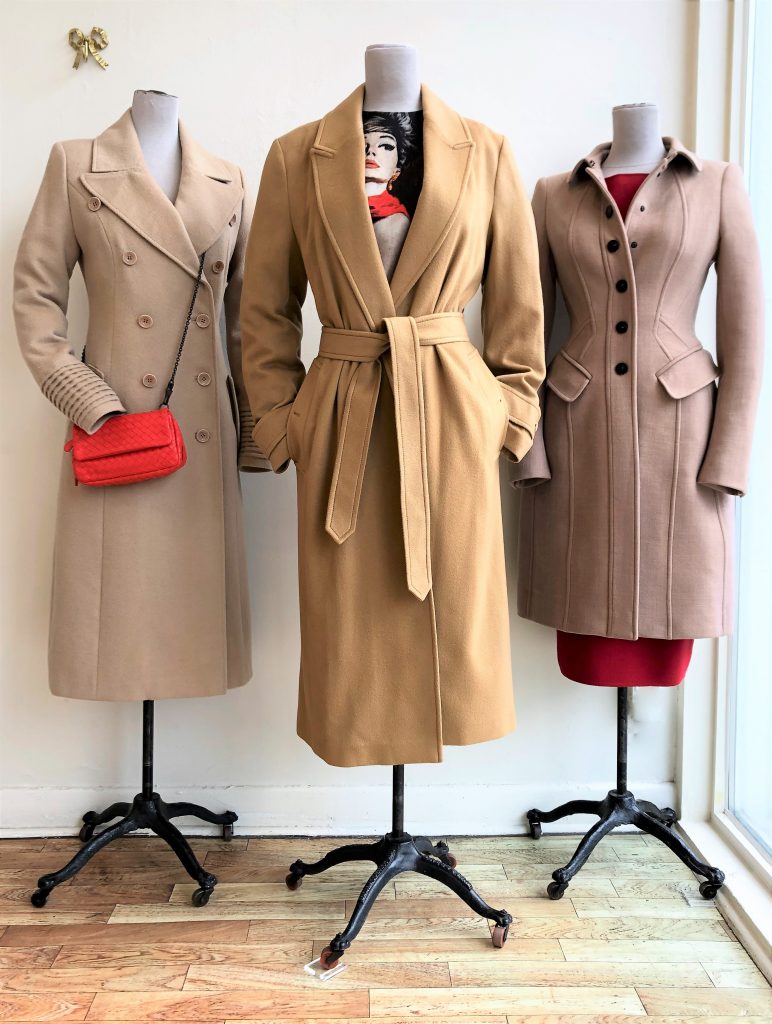 L~Sentaler baby alpaca wool coat, size XS. Bottega leather mini messenger crossbody.
C~ Prada Mikado vintage pin up wool top, size S. Burberry Peak Lapel cashmere wrap coat. Size M, brand new with tags.
R~ Dior double knit cashwool skirt set with leather buttons, size M. Burberry Prorsum tailored wool coat, size 6.