On display
We've got some 'Coats Gone Wild' for you here ladies. They took a little wrangling to get into place, but now they're settled and picture purrfect. All are up for adoption and ready to be integrated into your wardrobe's family.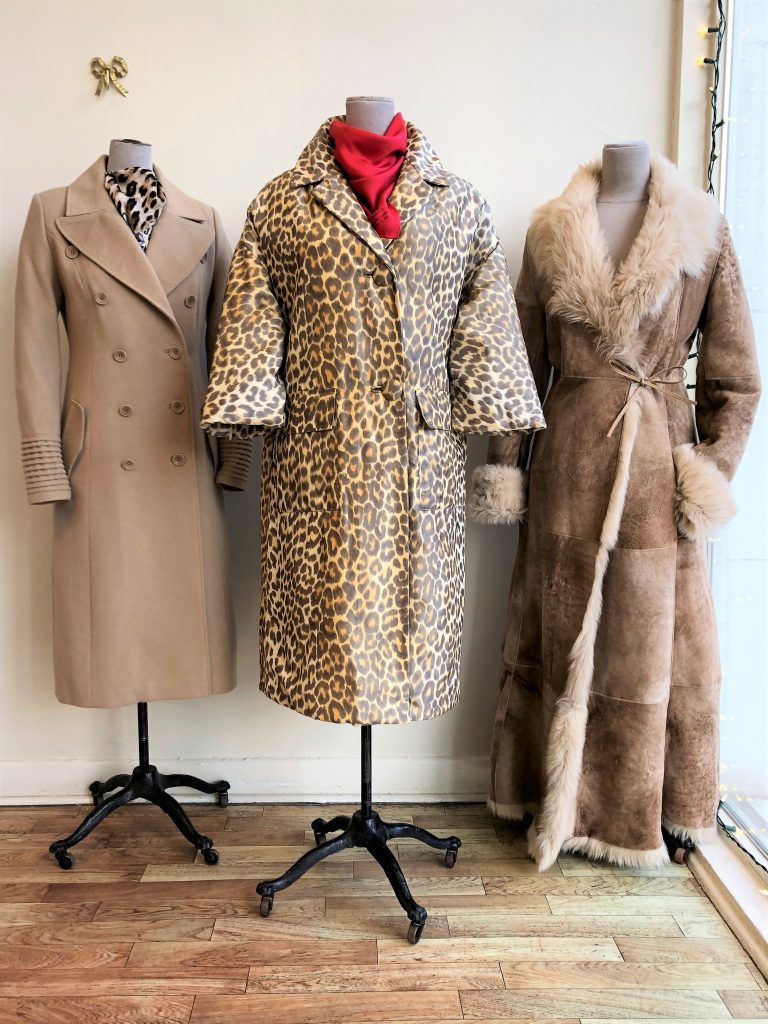 L~Sentaler baby alpaca wool coat, size S. Cavalli silk scarf.
C~Bergdorf Goodman 1960's silk oversized coat, size 0-14. Roberta Di Camerino silk scarf.
R~Andrew Marc shearling maxi coat, size M.