Classy class
The care free summer days are indeed over and the schools are back in session. A feeling of restored order is in the air.
Now let's imagine for a moment that the educational system was replaced with simply; fashion. No one would want A's then, rather they would be striving for all C's.  C as in Chanel that is!  Fashion>function. If this sounds like your cup of tea, then the bell just rang and class is in↓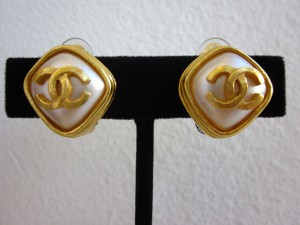 Chanel 2000's diamond shaped pearl clip on earrings, each measures ¾". Sold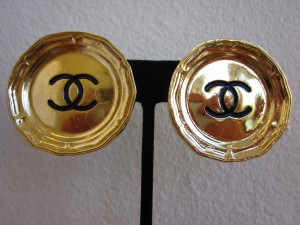 Chanel 1980's large gold disk logo clip on earrings, each measures 1½" diametre.
Chanel 1990's structured gold chain link bracelet. Width of chain measures 1″. Diametre is 3″ with a 1¼ opening.
Chanel 1990's gold chain necklace with crown & logo fob link. 36″ total length.Sold
Chanel 1984 double strand chain and pearl necklace. 37½" total length.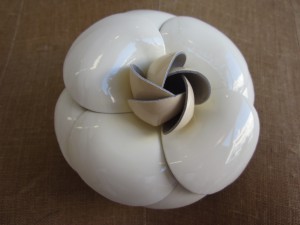 Chanel contemporary two tone cream patent leather camellia pin. Measures 3½" diametre. Sold
Chanel 1980's iconic logo lens shades in white.
Chanel dark brown 1990's loafers. Size 40.
Chanel 1990's cube heeled oxfords. Size 40½. Sold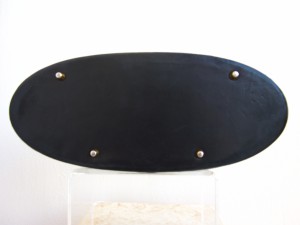 Chanel limited edition 1990's structured oval box purse in black lambskin. Measures a whopping 12¾ x 5½ x 6″ .
Please contact us for more details.