Maximum Chanel
This post is for all of you ladies out there that have been requesting Chanel classic purses from us. Today is the day we deliver.
Hailing from 2010, this 5 year old Maxi has arrived and she is in excellent condition. Wouldn't she be a great addition to your wardrobe? Contact us for more information about adopting this beautiful baby. Sold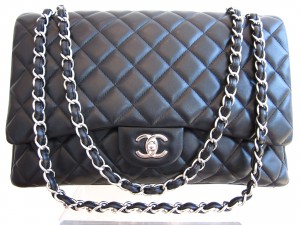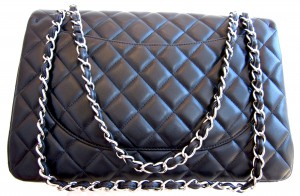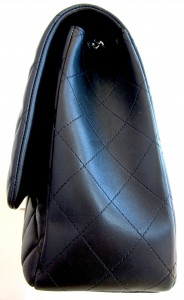 Chanel black lambskin single flap Maxi with silver hardware. Measures 13″ x 4″ x 9″.