On display
A poem;
The deal is that our window is vintage teal.
Don't want a cookie-cutter dress? Then don't stress because we're here to help you impress.
We've got many one-of-a kind frocks to help you rock.
Our staff is ready, willing and able to make you the finest at any table.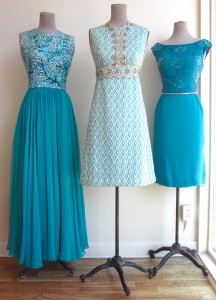 *Left and right dresses are both a size 0-2. Centre dress is a size 8-10.