On display
A riot of colour and petals fill our window for you this week. 'Tis the season to kick up your heels and party down, so have a little fun in a whimsical print why don't 'cha?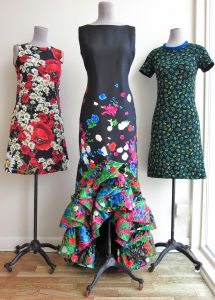 L~Dolce & Gabbana silk brocade floral print dress, size 2-4.
C~Oscar de la Renta silk taffeta gown with train, size 8-10.
R~Prada floral knit dress, size S.