On display
If you're a FENDI fan then this display is for you! The famous Zucca print has made a huge comeback and we are your vintage source. More in store too.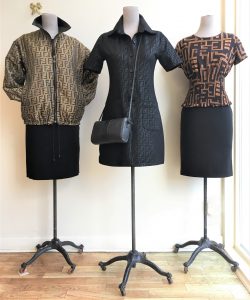 L~Fendi reversible jackets, size M sold. Margiela dress, size 4-6 sold.
C~Fendi shirt dress, size S sold. Fendi crossbody.
R~Fendi top, size M-L. Dolce & Gabbana skirt, size 6.