So let's just say that bat never got ate or that lab never had a leak, how would you be slaying the scene this Easter/ Passover? Below are some options for your fantasy holiday events, you don't even have to worry about sizing in this scenario! You are welcome.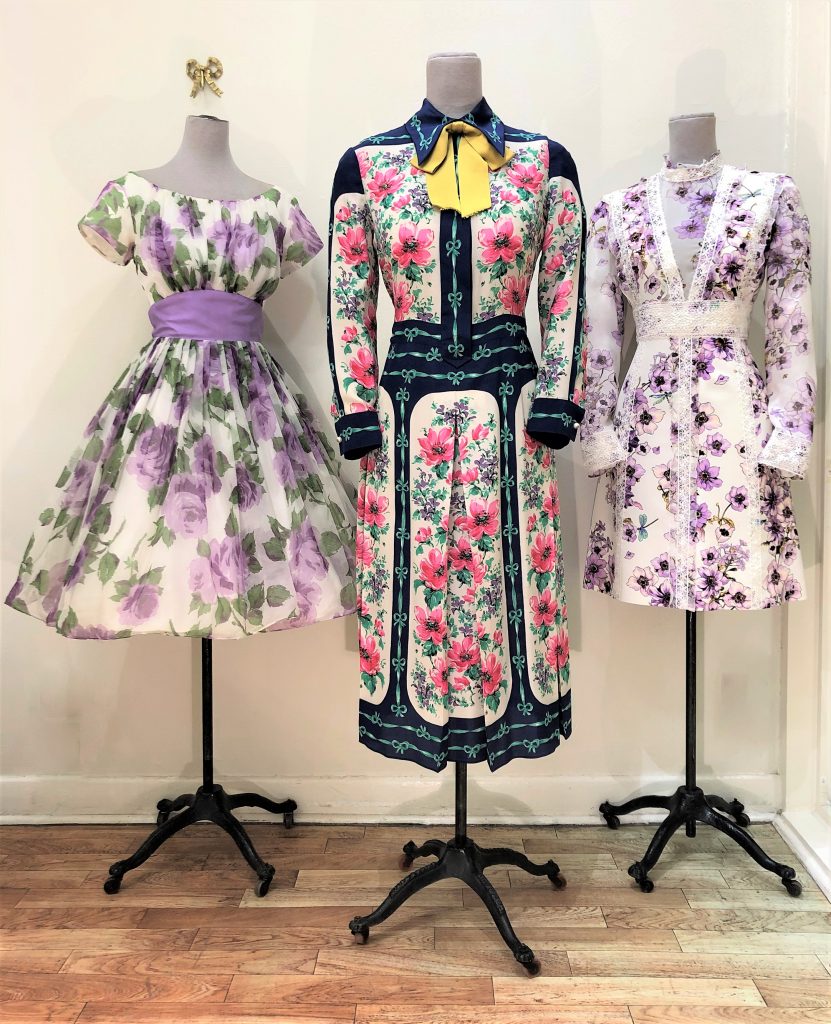 L~1950's purple rose print chiffon dress, size 0-2.
C~Gucci floral silk dress, size 8-10.
R~Giambattista Valli floral dress, size 8.