On display
Have the aisles of the grocery store become your runway? Are they your new Saturday night out that you dress up for now? Do you grab that soy milk like it's a freshly poured drink from the bar? When asking an associate about a sold out product do you hear them responding with the daily specials at your favorite restaurant? Ya, us too….Here are some options that would totally turn heads in produce.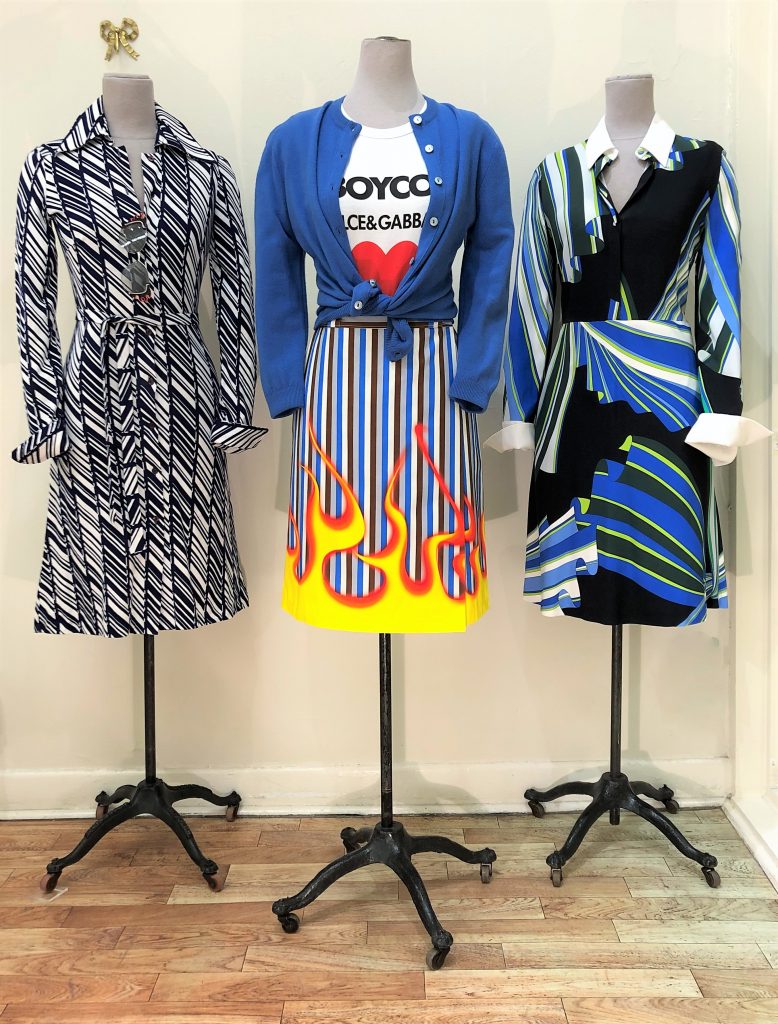 L~1970's DVF navy & white striped jersey shirt dress, size 0-4. Prada flame sunglasses.
C~#Boycott Dolce & Gabbana t-shirt, size S. 1950's cashmere cardigan, size S-M. Prada flame wrap skirt, size 2.
R~Pucci (new with tags) shirt dress, size 12.