On display
Pulling a 180° from last week's all vintage window, here's a contemporary one. Just to balance things out a little bit.  I hope it inspires & that you find it as sweet as an Oreo cookie. On a side note; I really miss seeing all of your faces and I hope you're staying well. CANNOT wait to be back open and serving you again!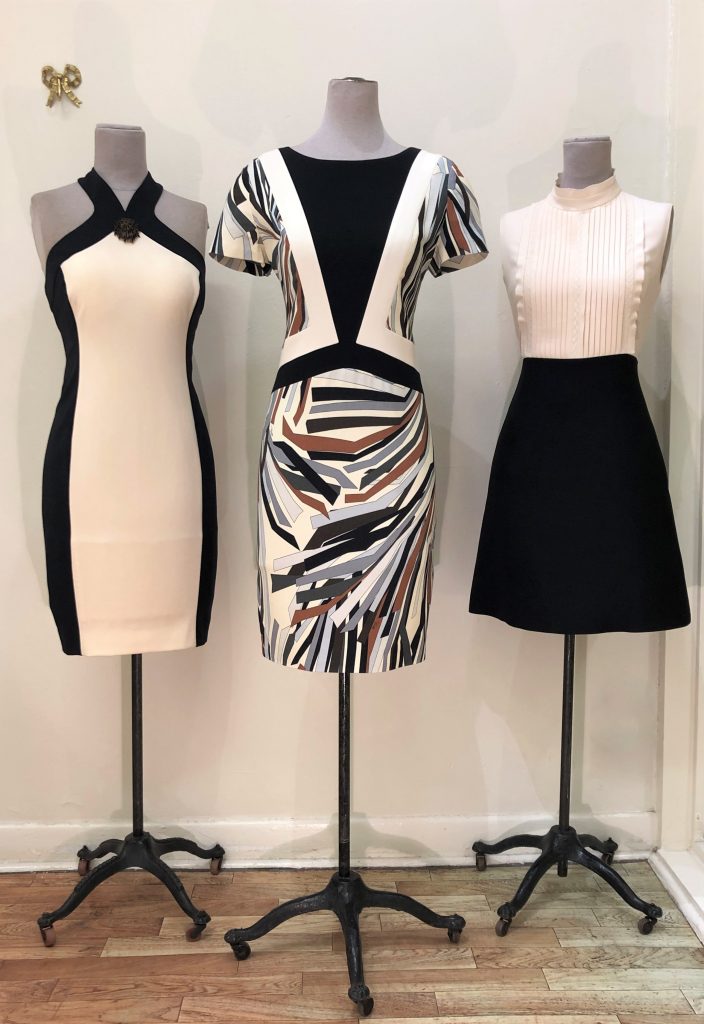 L~ Jason Wu halter neck dress, size 6. Original by Robert 1960's jet brooch.
C~Pucci print wool dress, size 12.
R~Valentino tuxedo dress, with pockets! Size 8-10.