On display
Welcome to our marvellous mauve window. Such a pretty hue, isn't it? And how quirkily fab is that print on our centre 1950's frock? It features lilacs, butterflies, heads of lettuce, water glasses containing papayas and spears of asparagus tied with carnations! You MUST click to zoom in on it as it's truly a dream of a dress.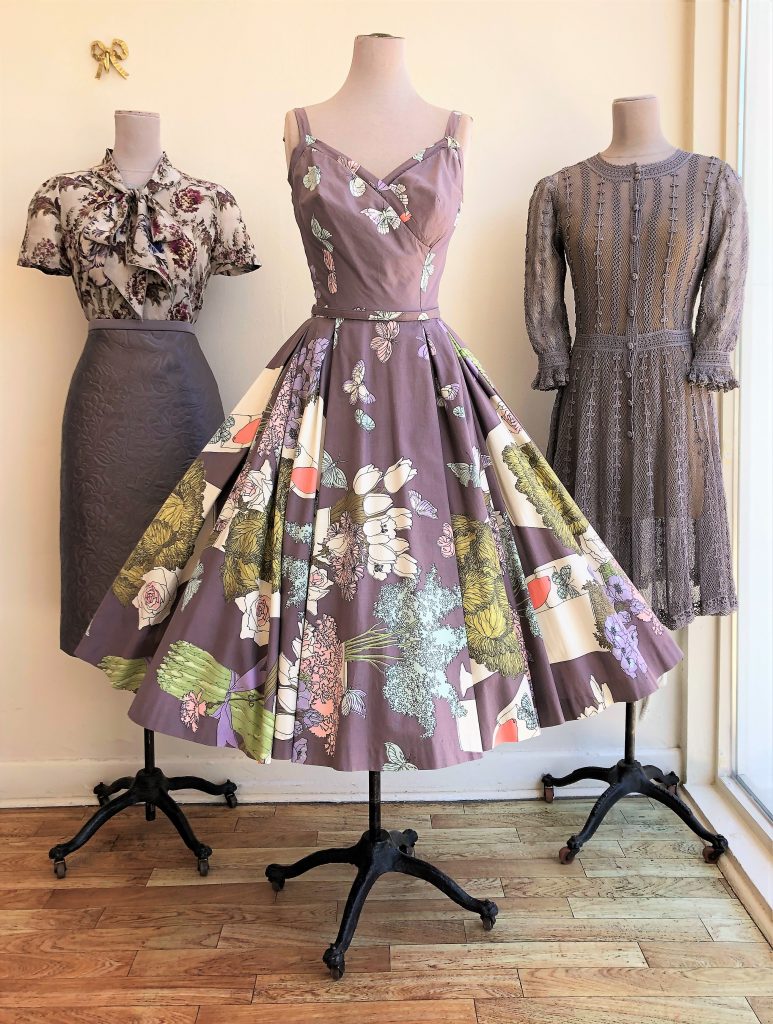 L~Burberry Prorsum silk skirt, size 6. Dolce & Gabbana silk and cotton kitten bow top, size 6.
C~1950's cotton print dress, size 0-2. Crinolines (double) sold separately.
R~ 1960's hand crochet dress, size S.