On display
Sorry for the tardy posting but our site was down temporarily last week for updating. Hopefully these golden girls will make up for the delay.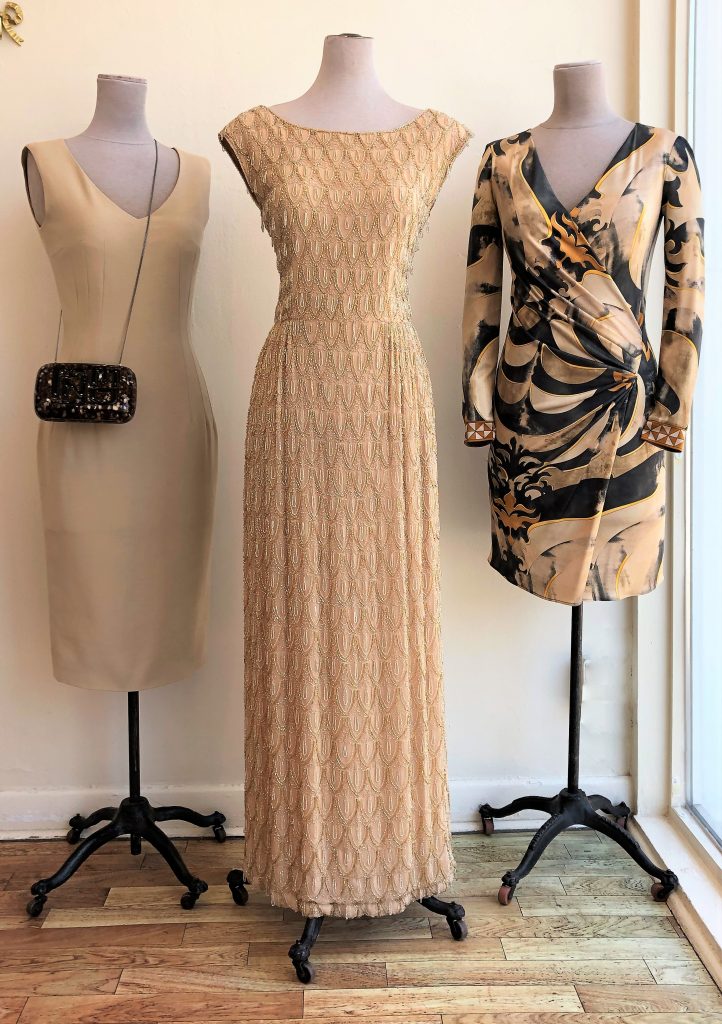 L~ D&G cotton stretch dress, size 4. Fendi lucite clutch/purse.
C~ 1960's hand beaded fringe gown, size 6.
R~ Contemporary Pucci silk jersey dress, size 2-6.