On display
Take a walk on the wild side with this all Italian designer window. Now we may be a little biased, but these dresses really make us swoon. Don't you think they're purrrfect?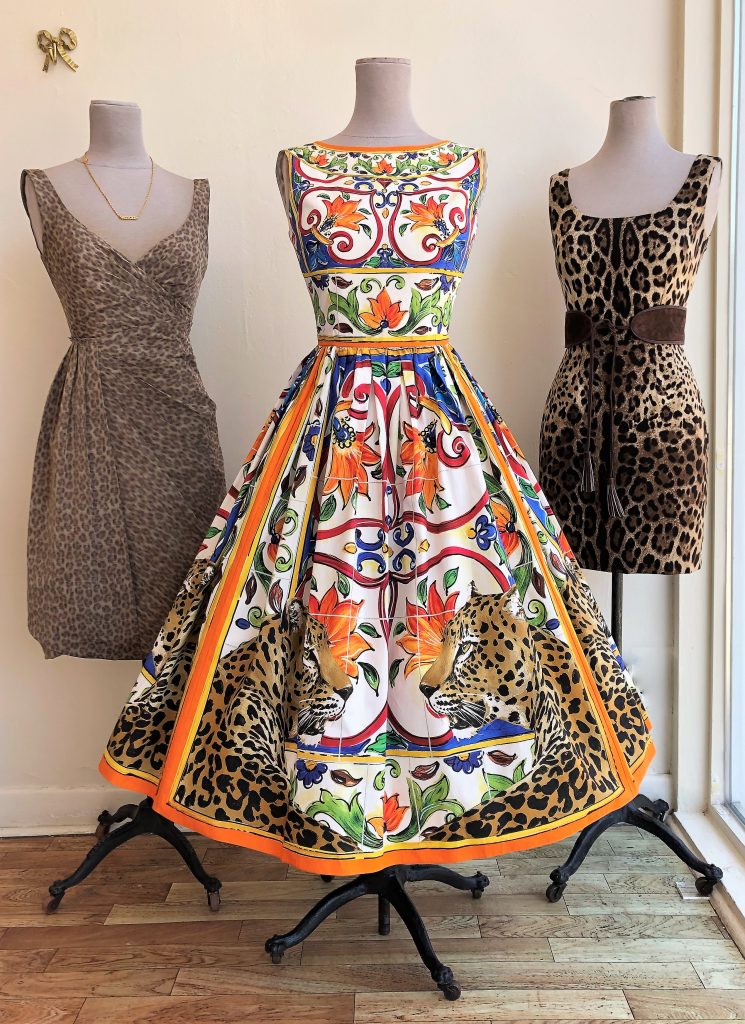 L~Prada taffeta dress, size 4. Versace Vintage (logo) necklace.
C~Dolce & Gabbana cotton Majolica and leopard print cotton dress, size 6 sold.
R~Dolce & Gabbana leopard dress, size 2. Bottega Veneta suede & leather tie belt, size S.