On display
Crisp weather and leaves call for an extra layer of warmth this time of year. Guard yourself against the elements in one of these Burberry trench coats. Did you know that the trench coat was actually first designed by Burberry (& Aquascutum simultaneously) for trench warfare in WWI? You really can't go wrong with over 100 years of fashionable functionality. We have more options in store as well & are looking forward to serving you.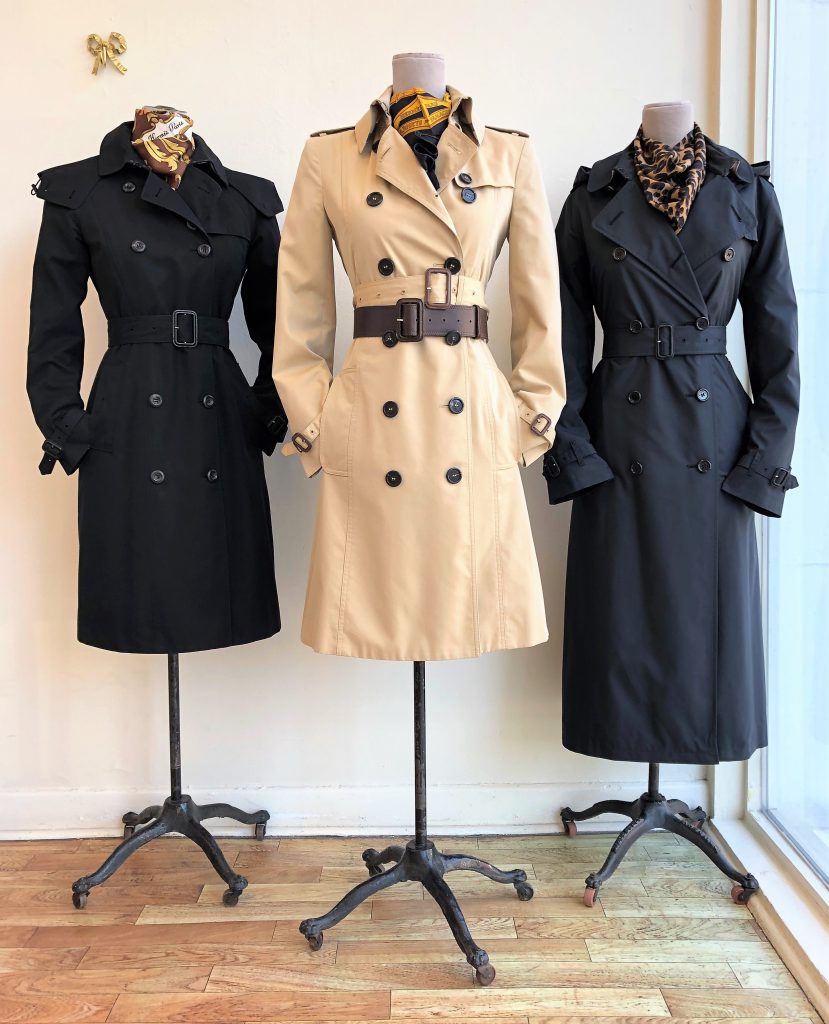 L~Burberry black hooded trench with removable liner, size 2-4. Hermès silk scarf.
C~Burberry khaki trench with 2 (optional) belts, size 2-4. Hermès silk scarf.
R~ Burberry hooded trench, size 8. LV leopard print silk snood.