On display
It's an all 90's, all Chanel window coming at 'cha this week! We know how much you love your vintage Chanel so here are some great functionable fashion pieces in neutral tones that can be dresses up or down. Easy peasy and here for you 7 days a week.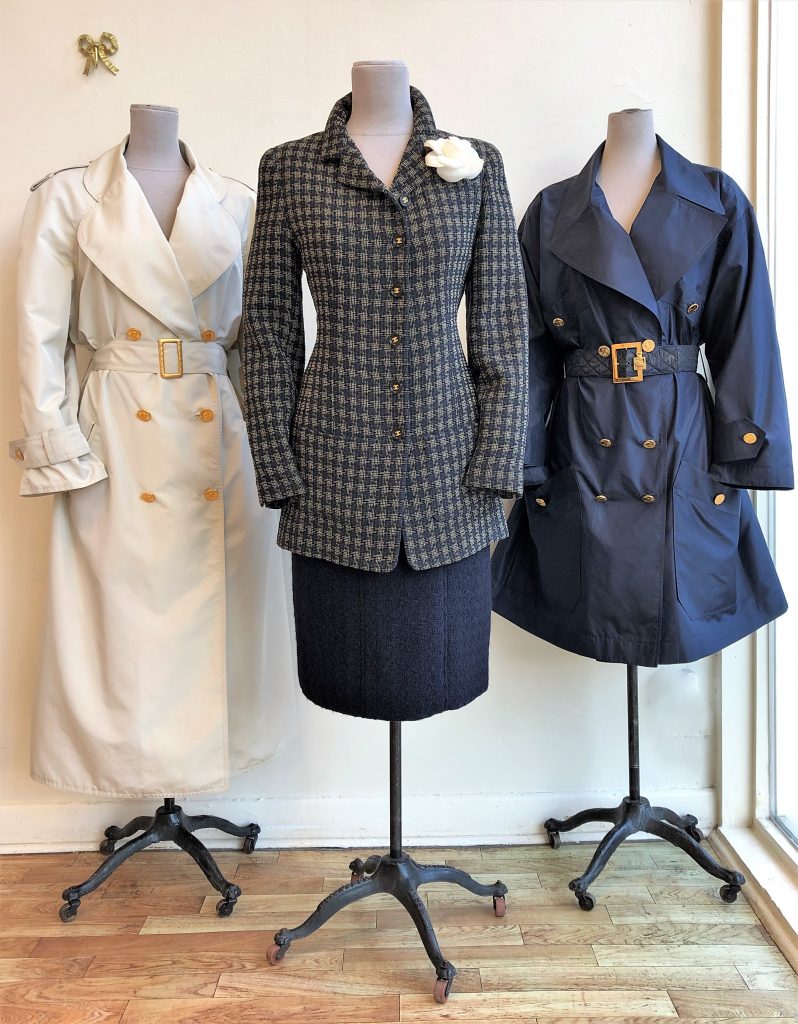 L~Chanel bone raincoat with belt, one size fits most.
C~Chanel 1995 navy & bone houndstooth wool blazer, size 4-6. Chanel navy wool skirt, size 2-4. Chanel cream camellia brooch.
R~Chanel navy silk oversized jacket, fits most without belt (belt is size 0-6 but is in As Is condition).