Welcome to our Halloween window. These vampy looks sure do bring the drama but we can all agree that nothing is more 2020 than that little Covid bat pictured! Check out the Walk Away Factor™ on our Elvira beaded gown, isn't it off the charts?!?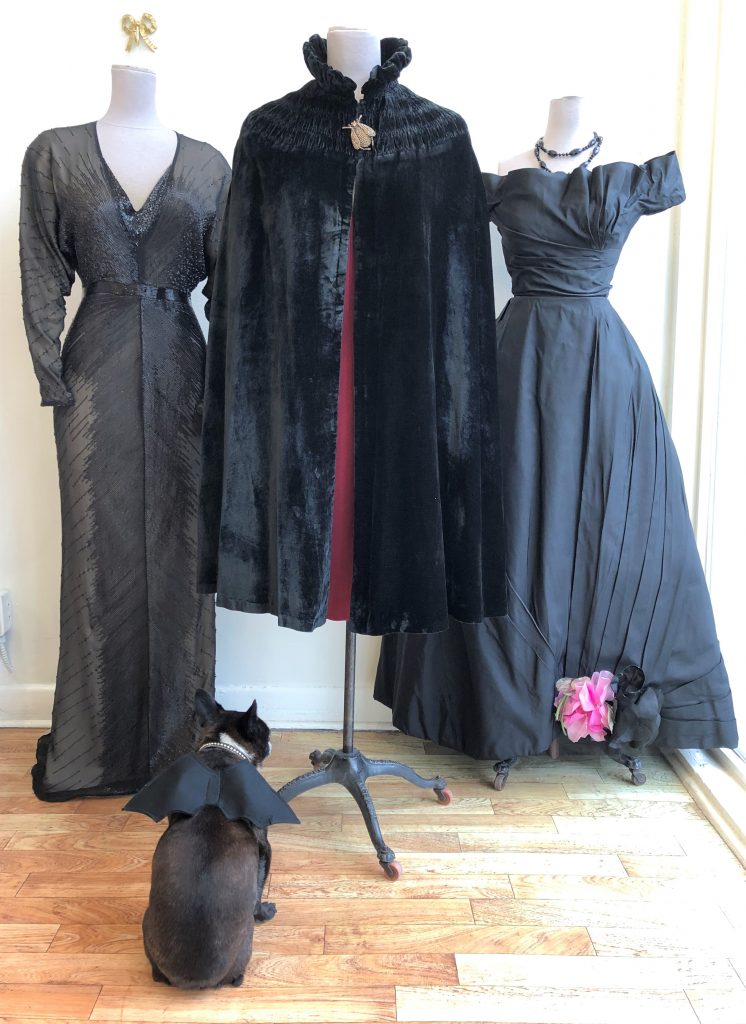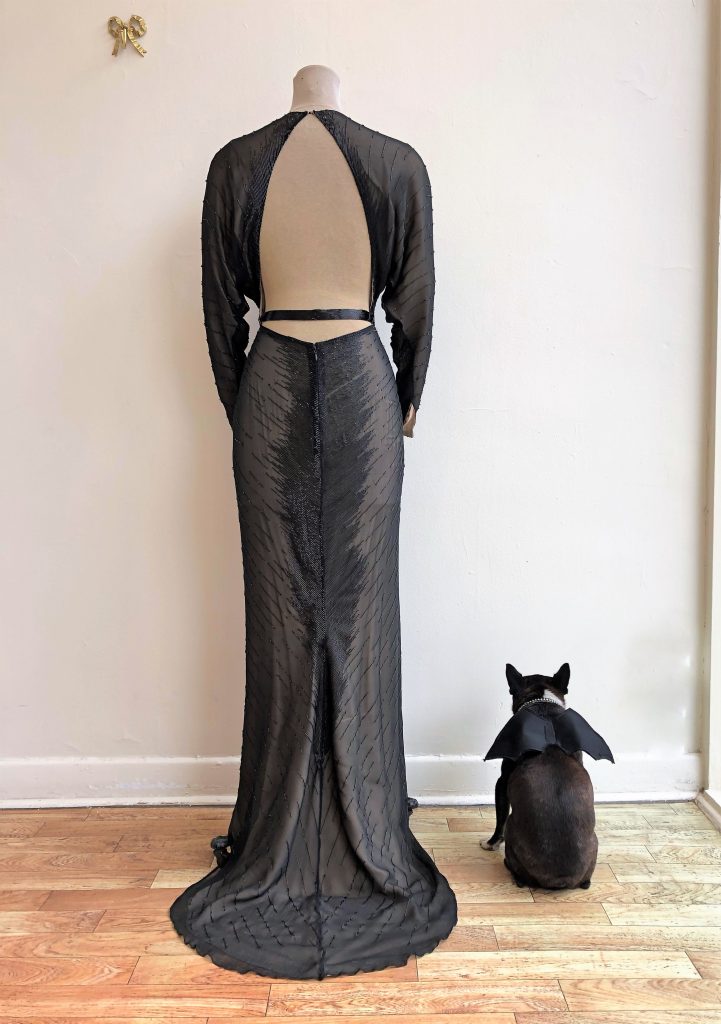 L~Randolph Duke beaded gown with train, size 4-6.
C~ 1938 black velvet evening cloak, one size fits most. Tom Ford dress, size 6. 1960's bug brooch.
R~ Ceil Chapman 1950's taffeta ball gown, size 0-2. Deco jet bead opera length necklace.