On display
Welcome to our first time ever doing an ombré window. We're kinda loving it, what do you think? It doesn't hurt that it's 100% Chanel, now does it! Check out the back logo buttons on that swishy center swing coat from 1991. It's guaranteed to put you in a great mood as you sway about to and fro.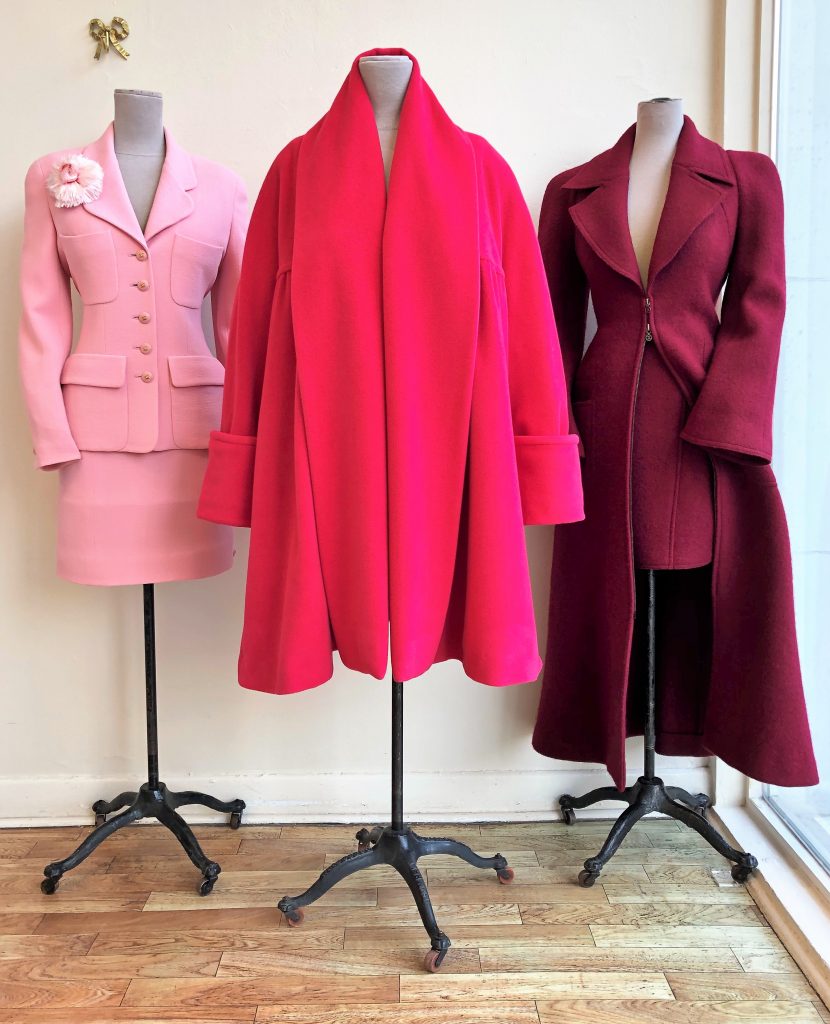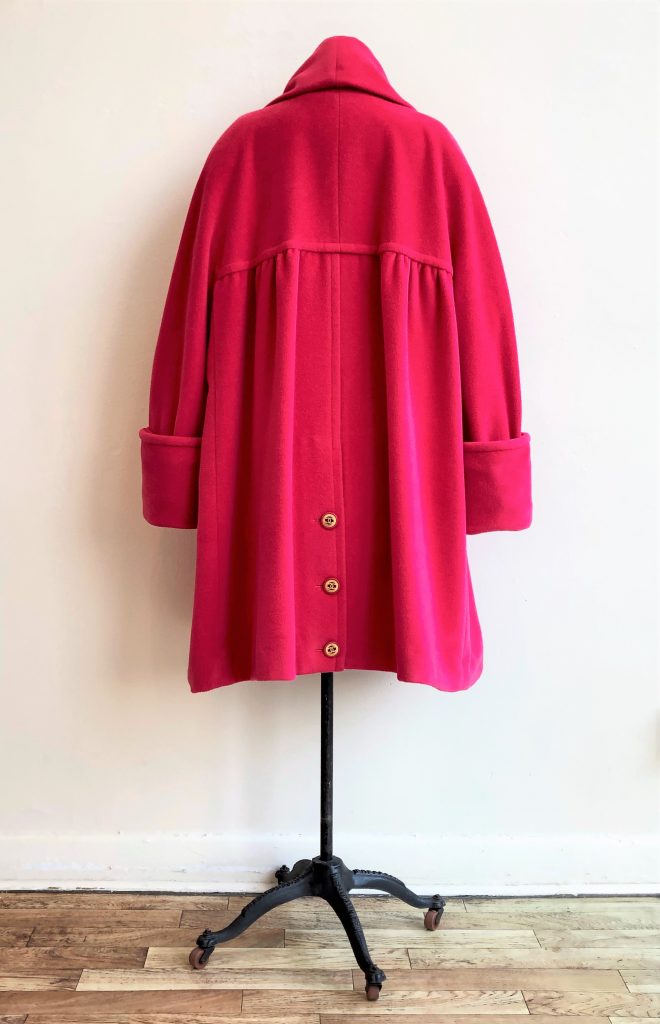 L~ Chanel 1990's baby pink skirt suit, size 8. Chanel raffia camellia brooch.
C~SOLD Chanel 1991 fuchsia angora & wool swing coat, one size fits most.
R~SOLD Chanel raspberry boiled wool maxi coat (size S) and mini skirt (size 0-2) set.