On display
Since last week's Chanel coats sprouted wings and flew out of the shop so quickly we thought you chicks would appreciate a round 2. Our current left and right looks have a little sparkle in their fabric for all you magpies out there. But it's really that magnificent magenta number in the middle that makes our beaks blow off. It really has it ALL! The tweed, the CC buttons, the logo belt buckle, the colour🤤, 4 pockets and above all (literally)- a HOOD!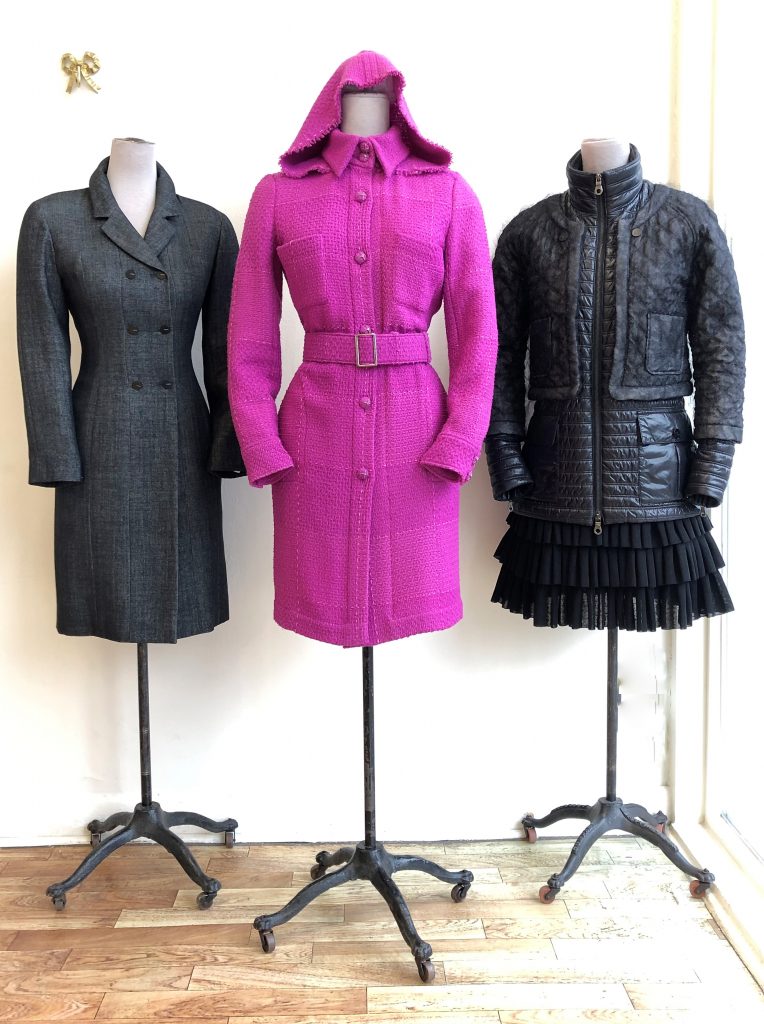 L~Chanel charcoal grey sparkle 1999 coat/dress, size 4.
C~Chanel 2007 magenta tweed hooded jacket, size 4-6.
R~Chanel black sparkle quilted puffer jacket, size 6. Chanel black knit dress (underneath) size S.