Ta Daaaa dahhling, it's our Holiday window. An alternative arrangement from our usual glittery frock fest, but hey isn't that 2020 in a nutshell? Some to-die-fors here all with great labels inside of them, see below. Wishing you all many laughs, scrumptious nibbles and comfy warmth this season😽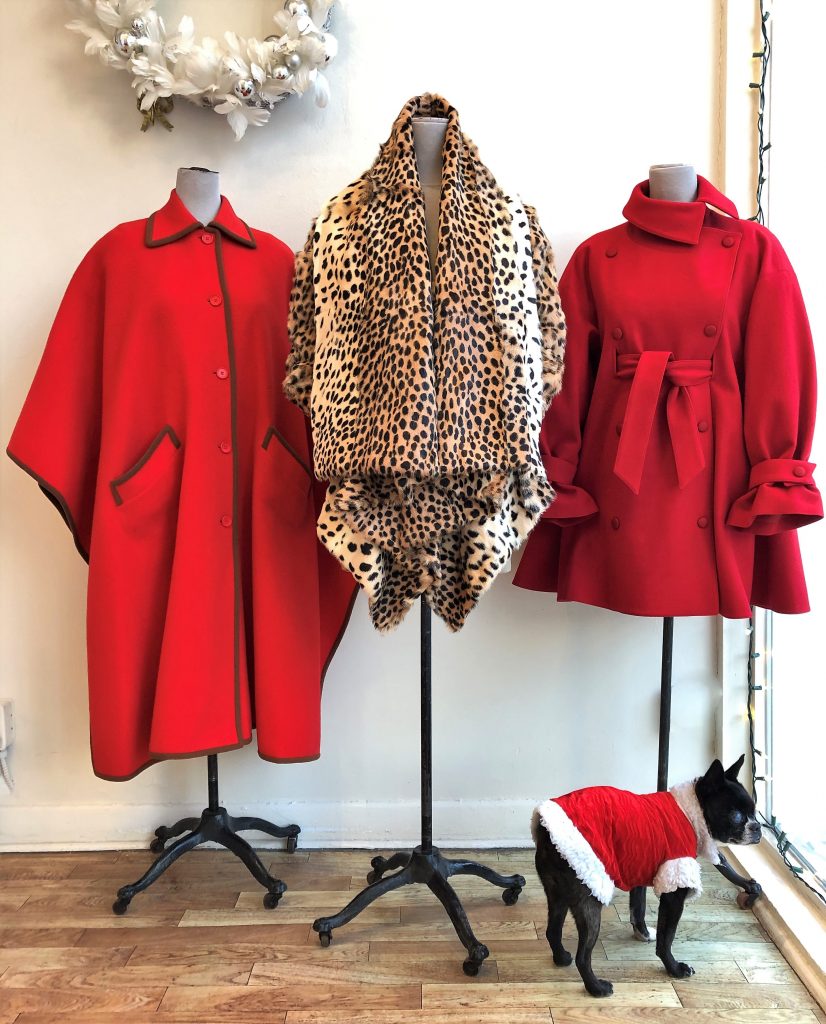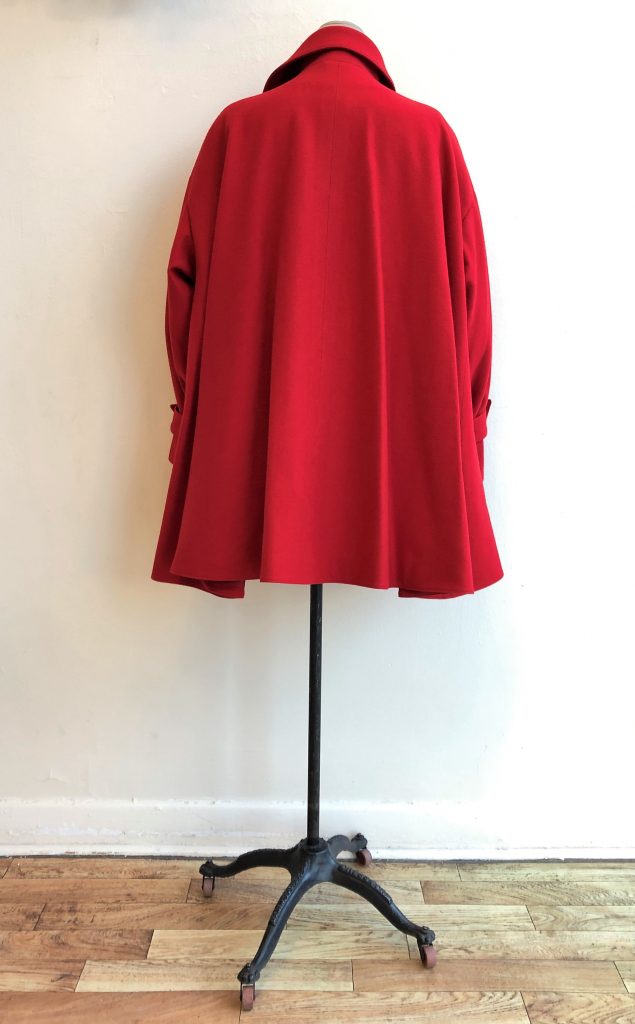 L~Valentino 1970's wool cape.
C~McQueen 2010 (predeath) leopard stencilled goat fur jacket, size S.
R~Montana 1990's red wool swing coat with half belt, size S.