On display
Mesmerizing mauves have moved in to softly start off 2021. We decided put some dresses back in the window to help you remember what they look like. Aren't they purrrdy? Just a reminder that we are available curbside Tuesday-Fridays 11-6. Stay safe and stay chic kittens.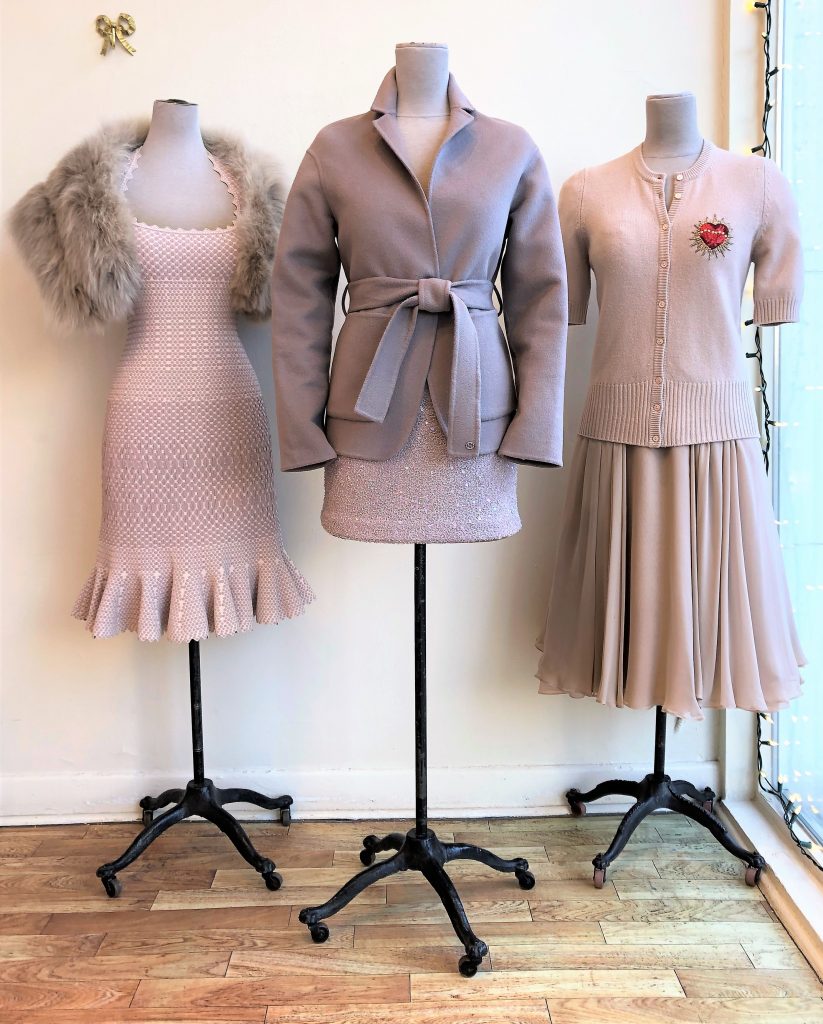 L~Alaïa flutter hem dress, size M. 1960's fox stole.
C~Gucci soft wool jacket, size S. Brian Bailey sequin skirt, size 6.
R~Ceil Chapman silk chiffon dress, size 4. Dolce & Gabbana wool cardigan, *NWT*, marked a size 12 but has range.