On display
We're all about a coat that has a genius cut in luxe fabric. Details really are everything when it comes to sophisticated outer wear. Here are three fine examples, all of which have great labels attached to them. Why not bring your next outdoor social scene look up a notch?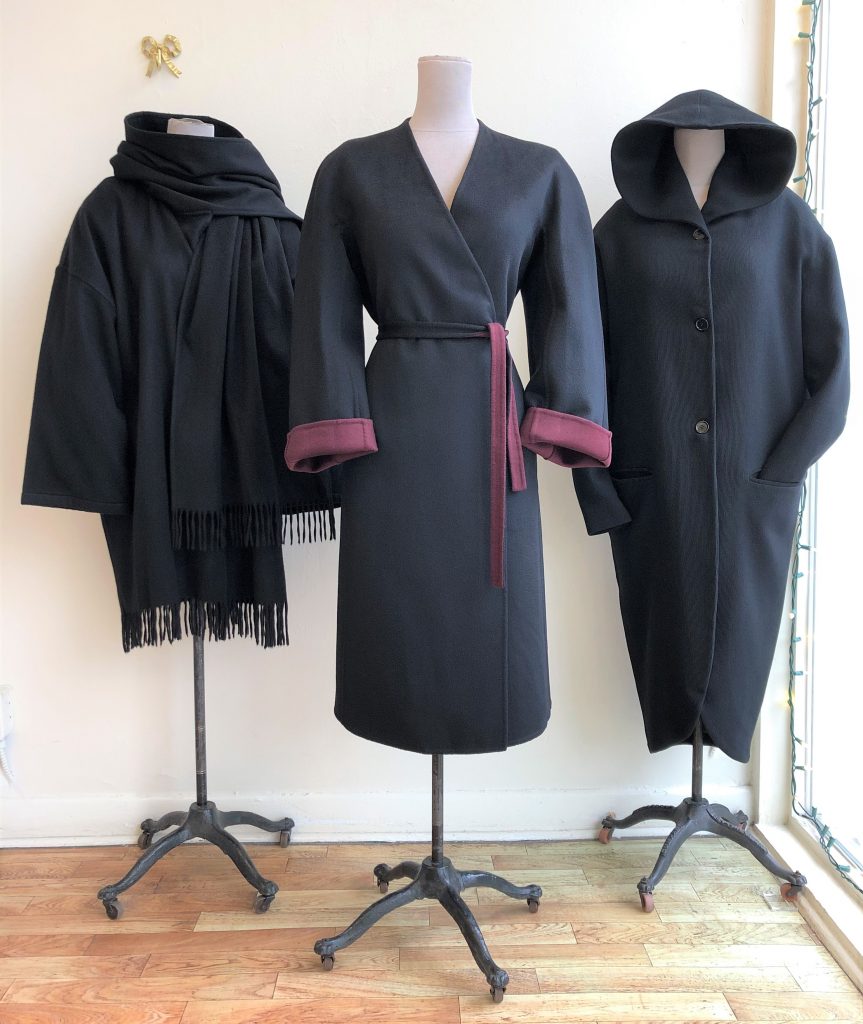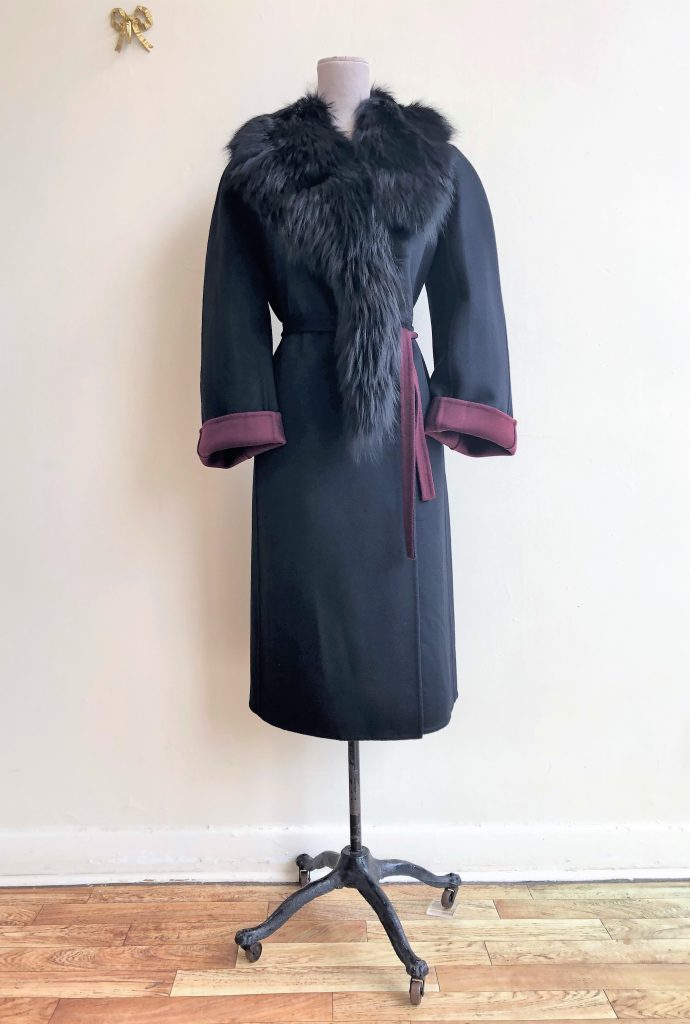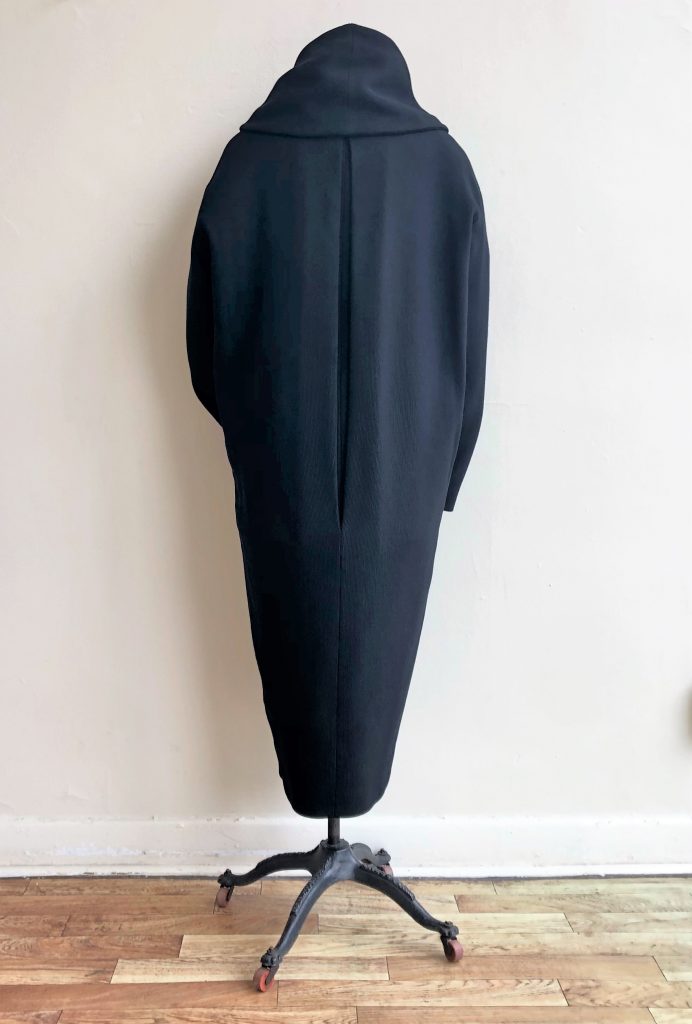 L~Ferragamo black cashmere fringed sweater coat with attached scarf. One size fits all.
C~Marlowe black and burgundy cashmere belted coat with removable fox collar, new with tags. Size S.
R~Romeo Gigli 1990's black wool twill semi cocoon coat, size S.