On display
We've left you brides-to-be high and dry for way too long. Hopefully this feature makes up for lost time. Two scoops of Chanel with a Victoria Beckham on top and then sprinkled with some vintage sequins should do it? Please contact us for how to purchase via mail or curbside.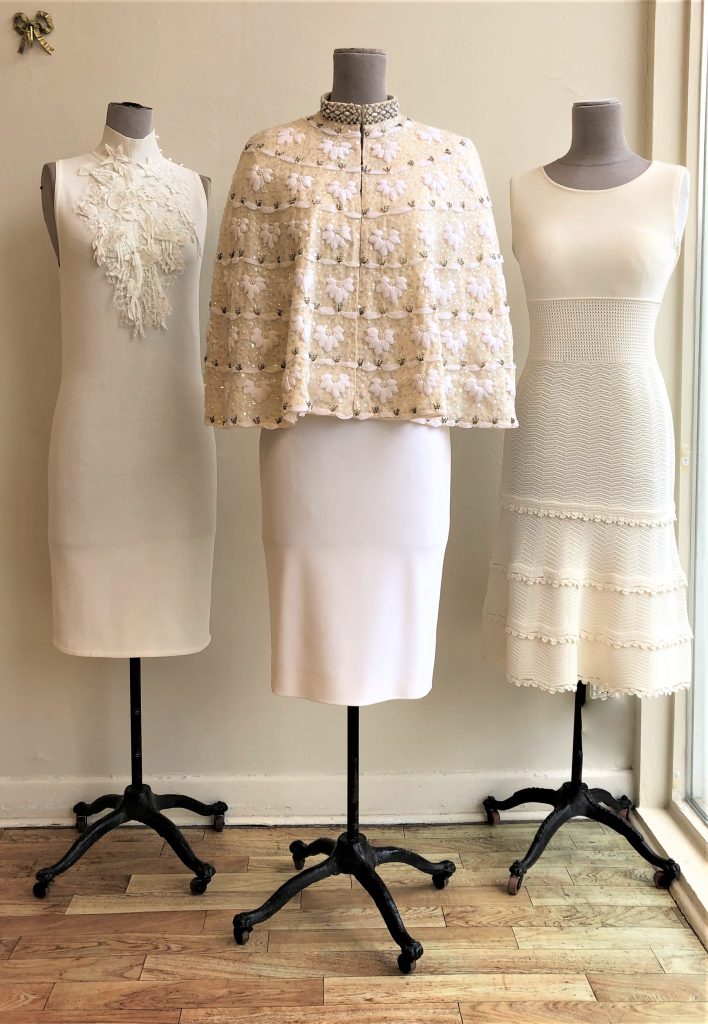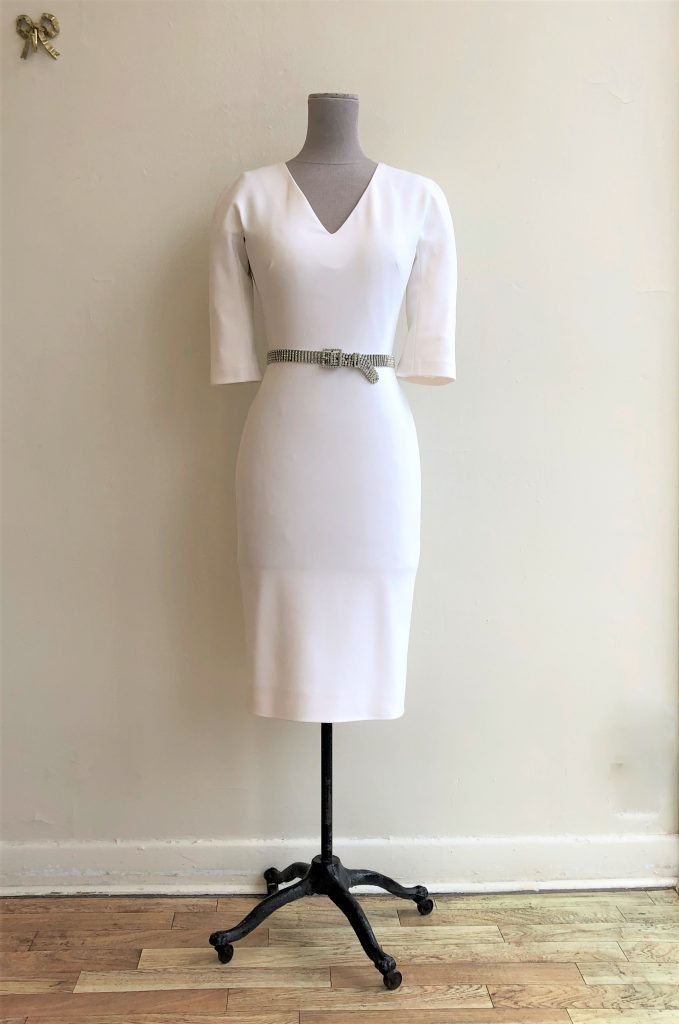 L~Chanel "Under The Sea" knit dress, size S.
C~Victoria Beckham zip back dress, size 2-4. Vintage 1970's crystal belt, size S. 1960's hand embellished wool capelet, one size fits all.
R~Chanel flutter hem knit dress with buttons up back, size M.