On display
We are absolutely elated to announce that we will be resuming our regular hours starting on Monday, March 8th! A Covid-19 safety plan has been implemented to ensure a safe shopping environment for our patronesses and patrons. We've sincerely missed seeing you all over the past 3+ months (it's been wayyyy too long). Let's have an ocular celebration now with this sweet pastel hued, Chanel dominated display. Spring has sprung here at The Meow Meow and the early bird gets the worm, so we'll see you soon?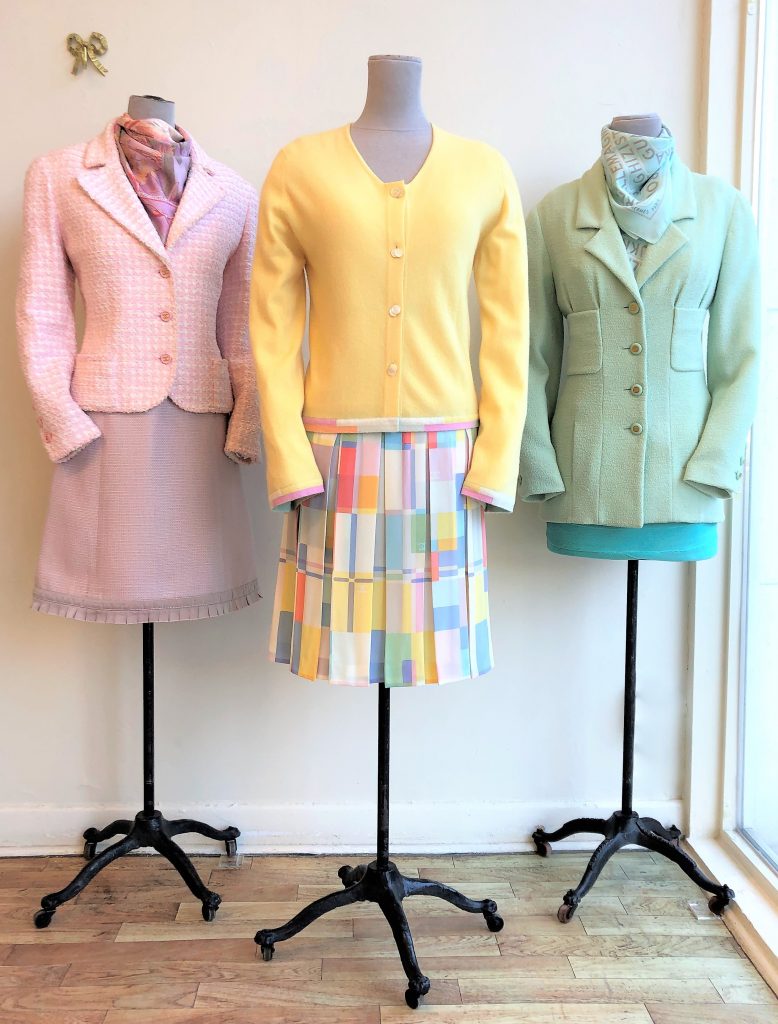 L~Chanel 1990's pink & cream tweed jacket, size 8-10. Hermès silk scarf. LV dress, size 4 (now on sale).
C~ Chanel 1999 3 pc outfit; cashmere twin set with pleated silk skirt. Size 8-10.
R~ Chanel 1990's seafoam jacket, size 8-10. Hermès silk scarf. Hervé Leger bandage dress, size XS (now on sale).