On display
It's officially spring sweater weather and we've got some vintage beauties here for you. Our striking centre YSL ikat knit cardigan is all you need to add some pizzaz to a plain outfit. For a more conservative look then the Chanel cardigan on the left should fit the bill. Falling somewhere in between the two, style wise, is a beautifully embellished 1950's number from "Ethel in Beverly Hills'. Some weekend chic looks for all.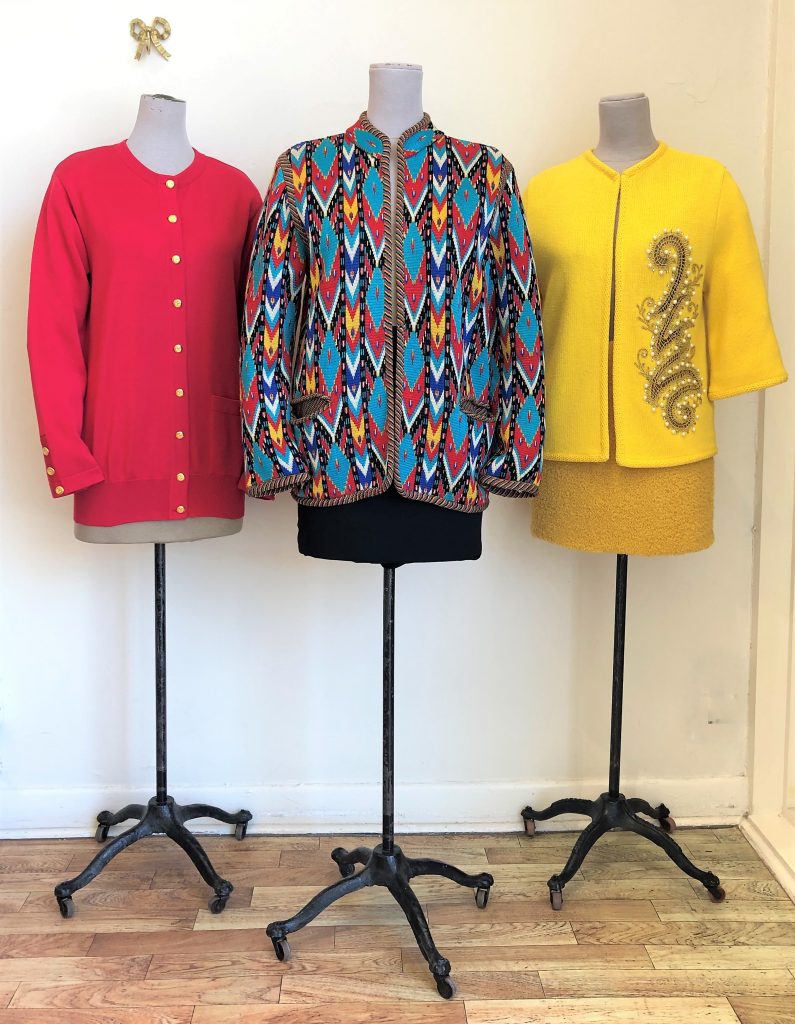 L~Chanel 1990's red cotton knit cardigan with one pocket, size M.
C~YSL 1970's ikat knit cardigan, size M.
R~1950's yellow knit cardigan with hand embroidered cordé, crystals and pearls. Size S-M. Prada alpaca knit skirt, size S.