On display
Drink in these juicy citrus tones now and you'll be able to skip your daily dose of vitamin C tomorrow. The hot weather is coming and these frocks were meant for some fun in the sun or on a patio at sunset. The vintage jewels are pretty sweet too, don't you think?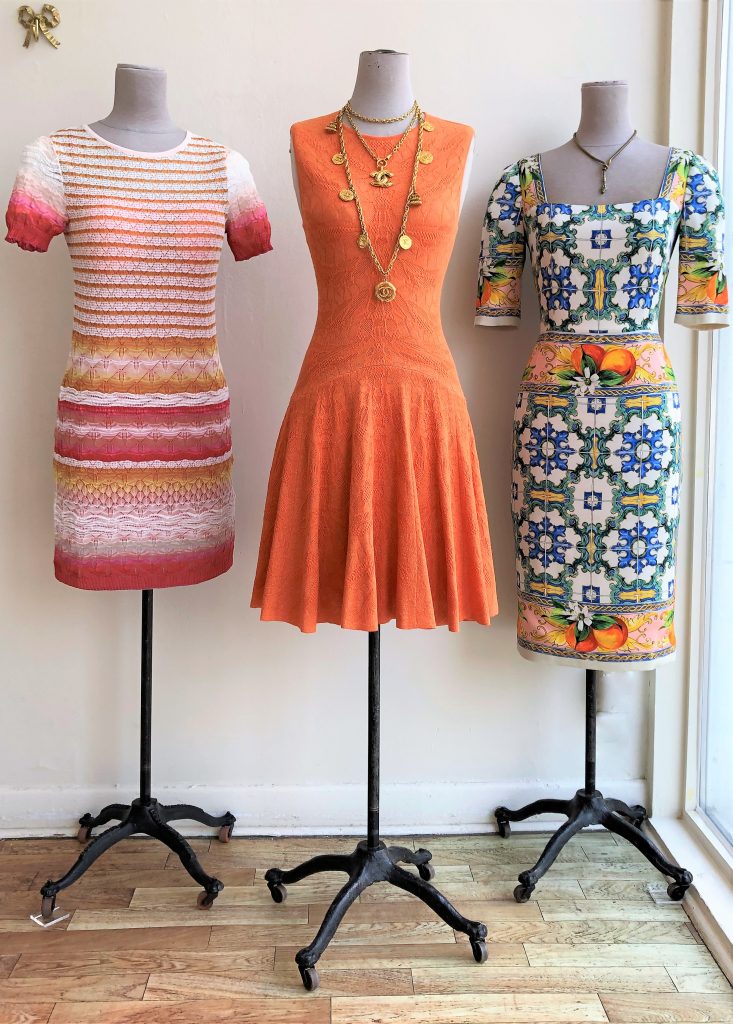 L~Missoni knit mini dress, size 0-4.
C~McQueen knit dress, size M-L. Chanel 1980's & 1990's necklaces.
R~Dolce & Gabbana Majolica print silk dress, size 8. Edwardian French brass and enamel snake necklace.