On display
These shades of pink are partying it up in celebration of our re-opening today. We're back to our regular hours now and have soooo many new treats in store for you to see and touch. So grab a friend and c'mon over, we've missed you!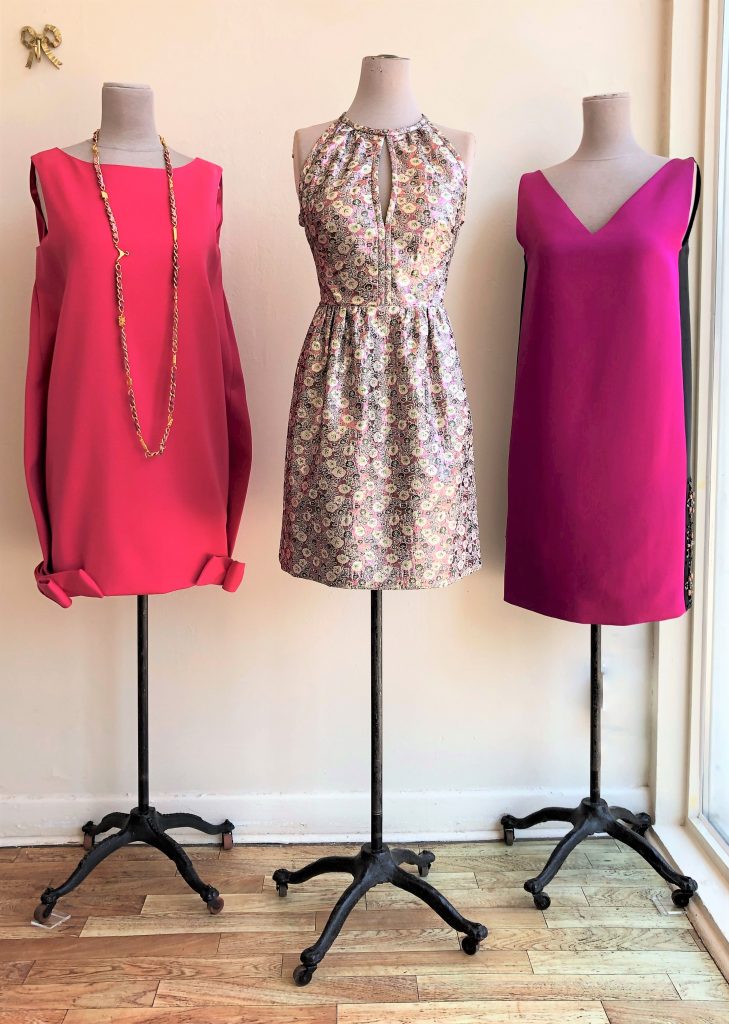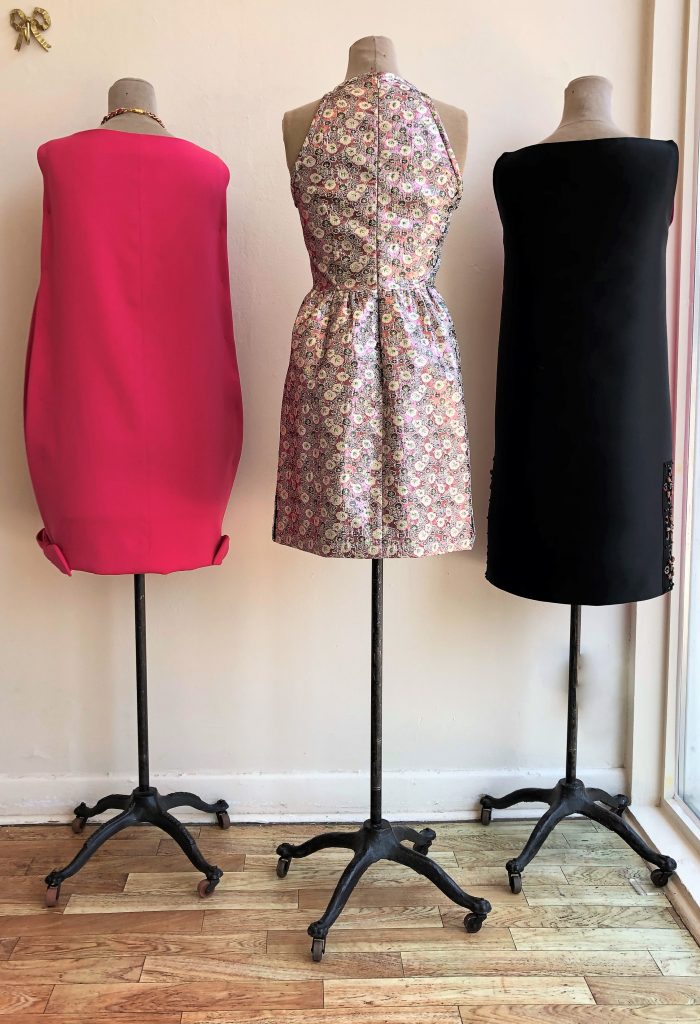 L~ Valentino wool bubble dress, size 8. Chanel 2000 charm and leather necklace.
C~Prada metallic brocade dress, size 0-2.
R~Lanvin silk 2 tone dress with beaded sides, size 4-6.