On display
For many of you, September marks your physical return to the office or school. This month also ushers in every fashionista's favorite season of all, FALL! Queue the pumpkin spice marketing, jackets and scent of fallen leaves. When you soon find yourself in need/want of a wardrobe update, we got you! So many new arrivals have landed including over 40 Chanel pieces and dozens of vintage 1970's-1980's Celine items. See you soon kittens.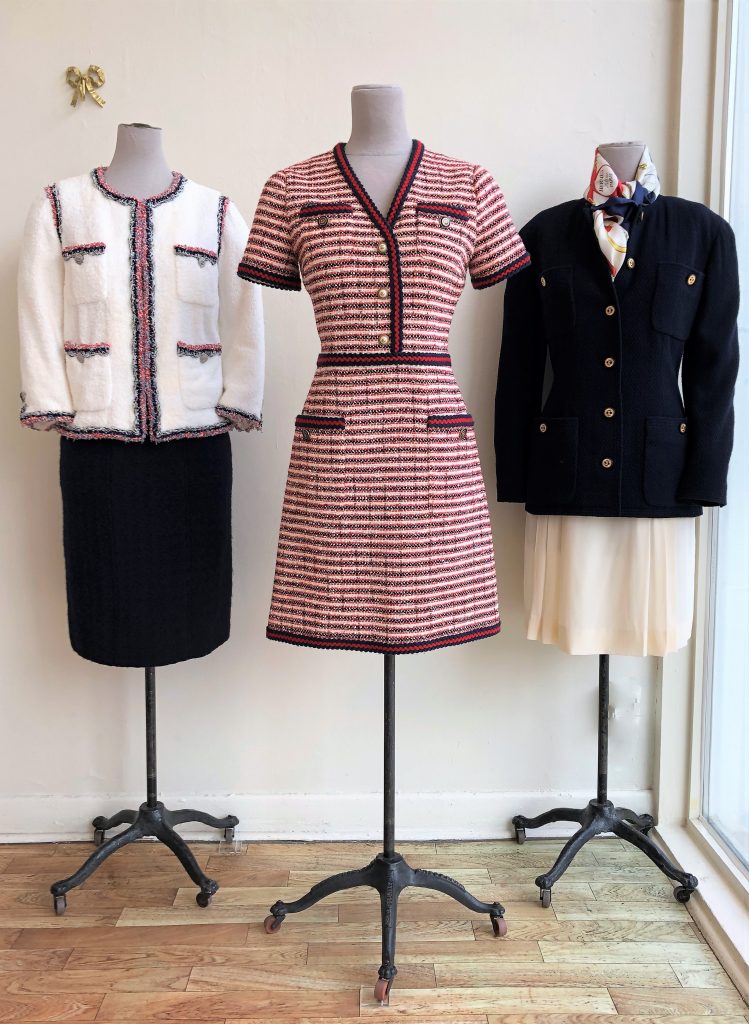 L~ Chanel terry cloth jacket, size 8. Chanel navy tweed skirt, size 2-4.
C~Gucci tweed dress with pearl buttons, size 6-8.
R~Chanel 1980's navy wool bouclé jacket, size 10. Chanel silk pleated skirt, size 6. Hermès "Sellier" silk scarf.