Pink and purple are at play here within these end of summer looks. Our classic secretary ensemble on the right is by none other than Celine. We've gotten in so many of their beautiful wool pleated skirts, silk kitten bow blouses & wool blazers. All are from the late 1970's & early 1980's, in different colourways. It's time to layer up and we've got you covered.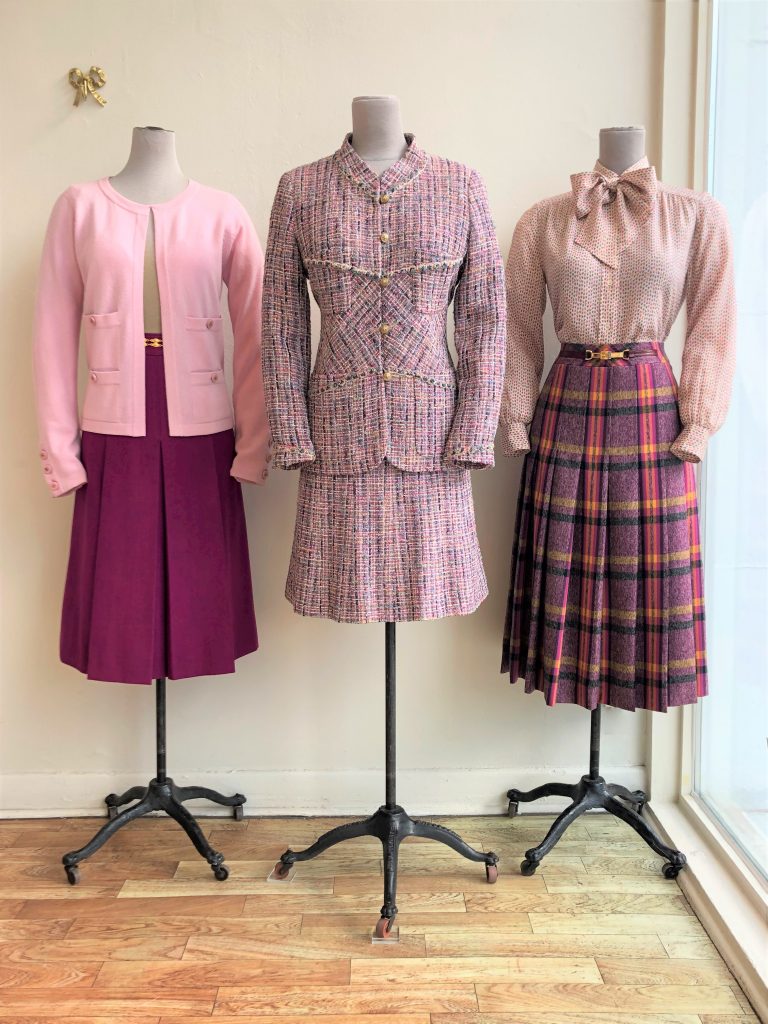 L~Chanel 1990's pink cashmere cardigan, size S-M. Celine 1970's magenta wool pleated skirt, size 6.
C~Chanel 2003 tweed suit, size 10.
R~Celine 1970's silk kitten bow blouse, size S. Celine 1970's plaid wool pleated skirt, size 8.