On display
Clearly we're having a 70's moment lately… Our sweet creamsicle window is filled with many of the vintage Celine pieces that we've been telling you about. All are so classic, versatile and very wearable. Open daily.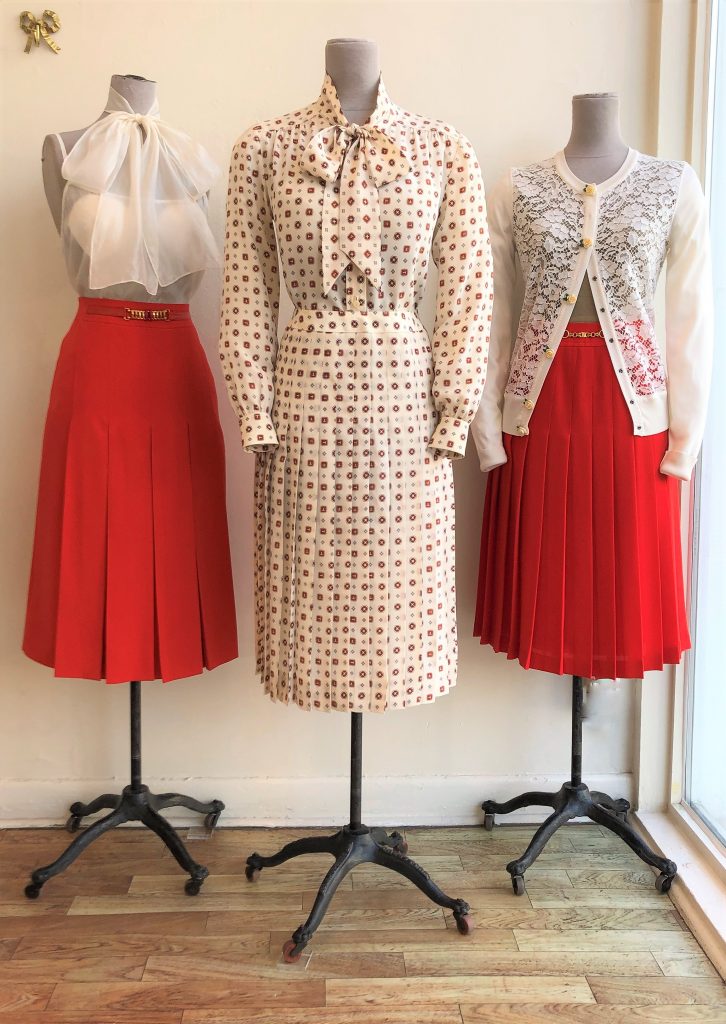 L~Celine 1970's wool twill pleated skirt, size 4-6. Chanel organza camisole with matching necktie/scarf/belt, size M.
C~Celine 1970's cream print silk blouse, size S. Matching skirt is a size 4. Sold separately.
R~Celine 1970's wool crepe pleated skirt, size 6. Dolce & Gabbana lace cardigan with rose buttons, size M.