We've got the October blues over here and we couldn't be more happy about it! We are surrounded by so many beautiful jackets, cozy sweaters and BAGS that have hit the floor with more to come. If you haven't yet, you really must check out our Instagram as we're posting new items and fun content there daily; @thecatsmeowmeow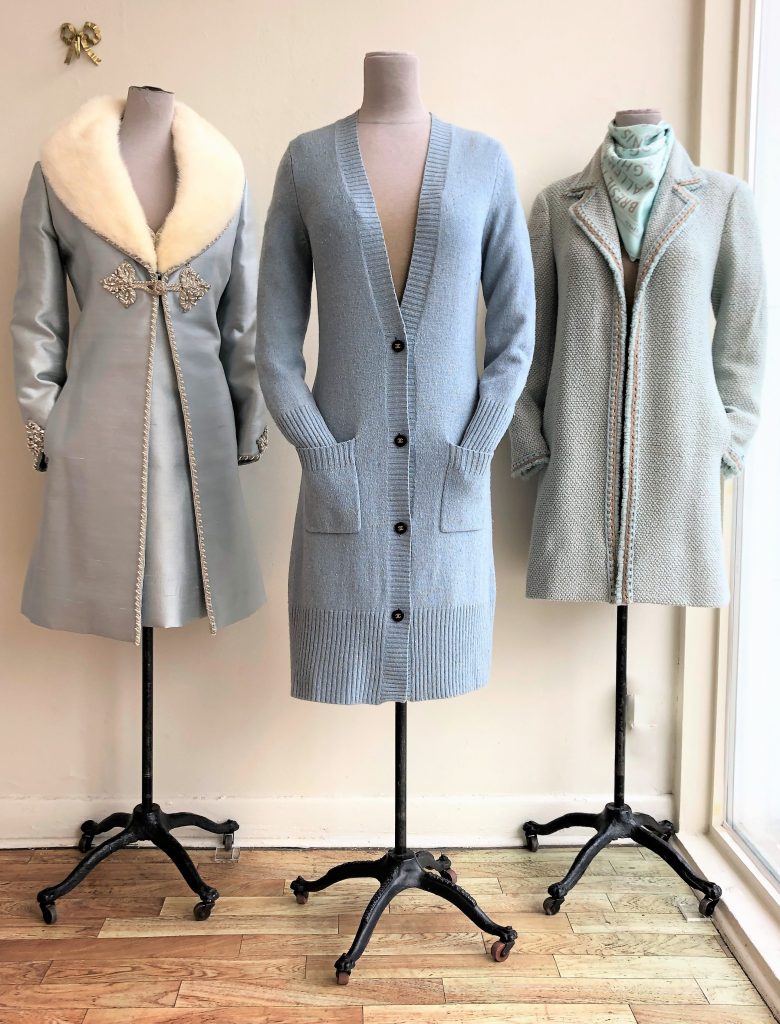 L~1960's hand beaded silk 2 pc Jackio-O dress & jacket combo with mink collar (removable), size 8-10.
C~Chanel 1990's cashmere & silk long cardigan, size M.
R~Chanel wool tweed jacket, size 6-8 (no closure). Hermès "Les Sources de la Vie" silk scarf.