We clearly have been inspired by a Caramilk bar with this display. Well it is sweet, isn't it? These chocolate and caramel hues have us in full fall mode here at 180 Avenue Rd. But with all this warm weather happening lately we are beginning to wonder; when will mother nature get the memo?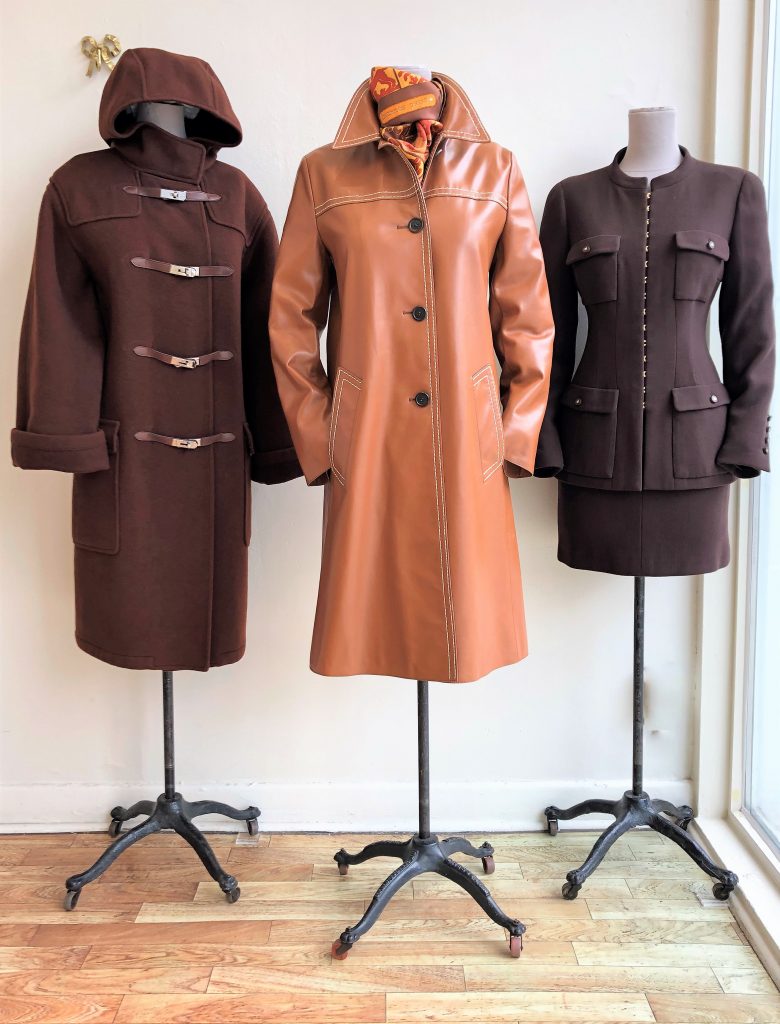 L~ Hermes chestnut cashmere Kelly buckle coat, size M-L.
C~Prada leather overcoat, size S. Hermes "Hourvari" silk scarf.
R~Chanel 1996 chocolate wool skirt suit, size 6.